Autumnal Hymn: A poem by Sr. Rosarita Liebchen, CSFN
October 24, 2018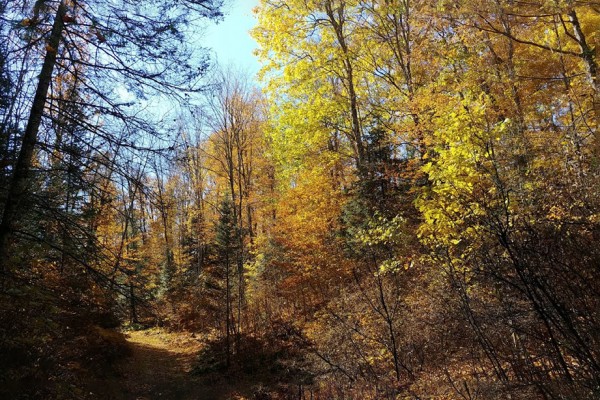 As the greens of summer fade into the golden hues of fall and we prepare our tables, our homes and our lives for the season, we share with you Sr. Rosarita Liebchen's acrostic poem, "Autumnal Hymn," which she wrote in 1981.
An acrostic poem is a poem where certain letters in each line spell out a word or phrase. Typically, the first letters of a line are used. In this poem, the first letter of each line spells: "THANKSGIVING."
Autumnal Hymn
To Thee, O God, our Father,
Heaven and earth their glad
Anthems offer in joyous,
Never ending praise!
Keep Thou, our homeland—
Sylvan hills and meadows,
Green fields and fountains
In Thine unfailing, perfect gaze.
Virtue tried; honor, justice, truth—
In these right paths keep men secure.
Now and in all ages hence,
Great God, in times both good and ill,
be Thou our refuge sure!
Sr. Rosarita entered the Sisters of the Holy Family of Nazareth in 1957 and has served almost 60 years in education. She is currently an adjunct instructor at the Community College of Philadelphia where she teaches algebra and basic math courses.