Nov. 7: Wednesday Reflection
November 7, 2018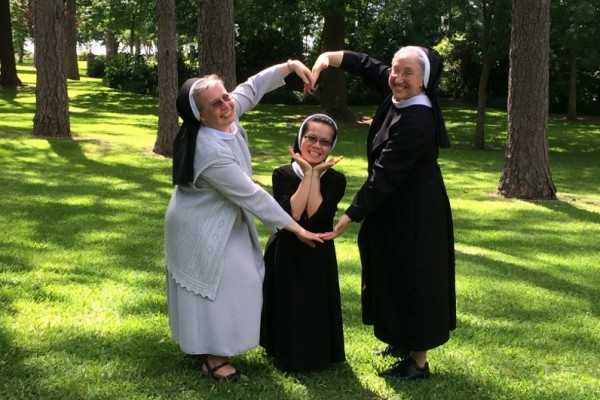 Dear Friends,
Let us take a moment to thank God for the path of life that we have chosen. This week is National Vocation Awareness Week, and we need to rejoice in the fact that all of us are called to serve one another in a variety of ways. Although life can be challenging at times, we need to stop and remember our journey, no matter how long or short, and share it with others.
This past weekend at our RCIA meeting, at Saints Philip and James Parish in St. James, NY, we had just that opportunity as we met and shared our stories of how we came together for this process. It is amazing how each of us has gotten to the place we are now. Do you stop and remember your journey and retell it? It is so important for us to take an inventory of how we got where we are and what we are looking forward to.
I was able to share with the group my story, then asked them to spend time with a few questions regarding their spiritual, intellectual, physical, educational, and social life as they begin their RCIA journey. The questions were designed to help them really look at themselves in this moment and, hopefully, as time goes on, allow them to see their growth by writing and reading the journal we provided.
In the midst of our sharing, one member brought to mind the fact that no matter what we think of ourselves or what others think of us, it is God who truly knows us. "You knit me together in my mother's womb. I praise you because I am wonderfully made. I know that full well." Ps 139:13-14
There can be those times when we may feel that we are not enough or question what our purpose is. We may wonder if we are worthy of the love of another or if we can serve others with a loving and open heart. We can be hard on ourselves. Others may be hard on us, too. But, we need to know that God's opinion of us is pure LOVE.
Let us remember to tell the story of God's love as we serve one another each day. And, let's not forget to share those joys and sorrows of the journey with those who care and may want/need to hear our experiences. We are all blessed and loved by God. If you have days when you doubt that, read Psalm 139. You will be happy you did.
Till next week,
Sister Theresita