In honor of Mother Foundress: a poem
November 15, 2018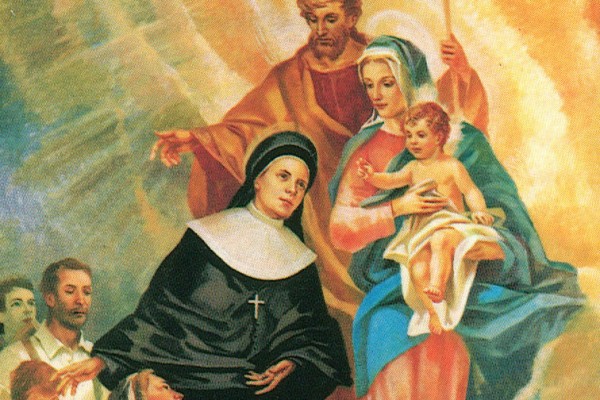 This year marks the 176th birthday of our Mother Foundress, Blessed Mary of Jesus the Good Shepherd (Frances Siedliska) who followed God's call to found our Congregation in 1875. Each November, we celebrate not only her birthday on November 12, but also her liturgical feast day on November 21. Inspired by these special days and with gratitude to our Mother Foundress for her life of faith and service, Sr. Barbara Sudol, CSFN, created this poem. May each of us strive in our ordinary experiences of human life to say "yes" to adventure, to say "yes" to Calvary, and to say "yes" to love.
Yes, to Love
In Honor of Mother Foundress
Psalm 23
"My security is in His promise
to be near me always,
and in the knowledge that
He will never let me go."
Great woman
charged
from a star.
determined a blue print,
test-wrapped a Nazareth Dream.
Triad-avatar.
mark the difference:
complexity in contemplation
or
the simplest simplicity—
action versus contemplation
mixed in God,
spread by the chosen
absorbed by many
entitling one-by-one
admittance to the Kingdom of God.
Yes, to adventure,
triumph, desolation,
ecstasy.
Yes, to the common
day-by-day, back,
forth, forth, back,
non-experience, experience.
Yes, to Calvary,
death, Resurrection!
Yes, to Love.
Sister Barbara Sudol, CSFN
November 12, 2018