2018 Circle of Friends in Pittsburgh
November 20, 2018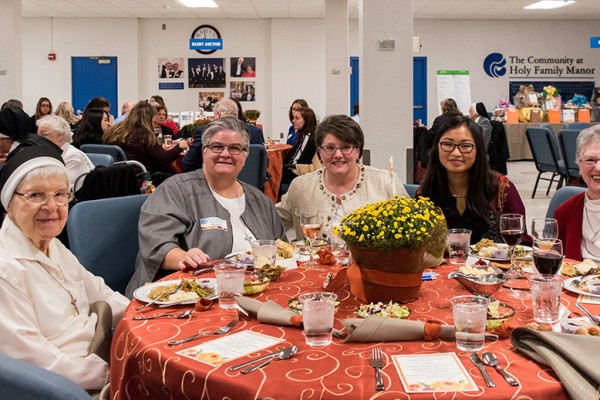 The Community at Holy Family Manor (CHFM) in Pittsburgh, a sponsored ministry of the Sisters of the Holy Family of Nazareth, recently hosted the Fifth Annual Circle of Friends event. This year's theme was "Celebrate God's Faithfulness."
During the event, Sr. Dorothy Pawlus, CSFN, Executive Director for CHFM, announced the successful completion of the Families First Comprehensive Campaign which raised $1.9 million over the past five years for CHFM, exceeding the goal of $1.5 million.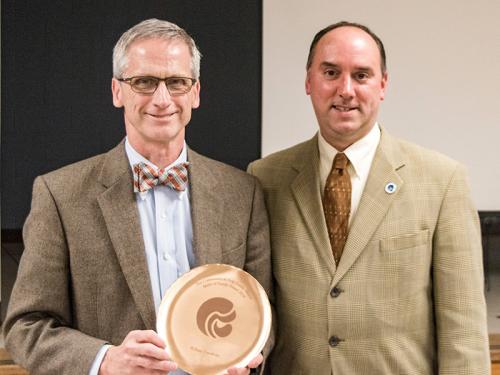 Bill Vandivier, Director of Nazareth Housing Services, received the Spirit of Family Award for his 17 years of service. The award is given annually to an individual who contributes to the growth and development of CHFM, emulates the virtues of Blessed Mary of Jesus the Good Shepherd (Frances Siedliska), witnesses God's love for the family, listens to the needs of families today and is committed to empowering families to fulfill their role as instruments of God's love. Bill will be retiring in May 2019.
Father Paul Abernathy, an Orthodox Christian priest and director of FOCUS Pittsburgh, also spoke at the event. Since its beginnings in Pittsburgh in 2011, FOCUS Pittsburgh has distributed food, clothing, furniture, transportation assistance and emergency relief to thousands of people in the Pittsburgh area. Sr. Janice Marie Blados, CSFN, volunteers as a trauma response team member with FOCUS.
The 2018 Circle of Friends video, featuring many CSFNs and friends, is available below: