Dec. 12: Wednesday Reflection
December 12, 2018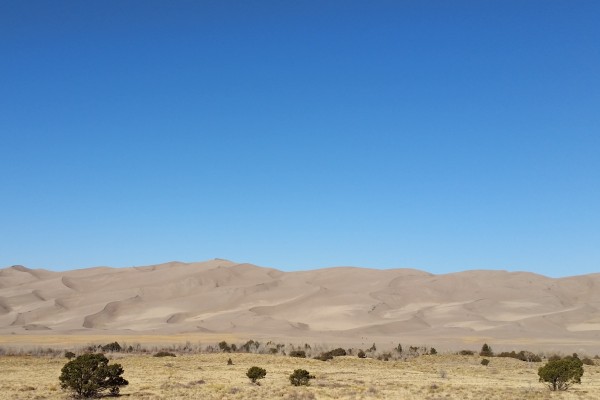 Dear Friends,
Happy feast of Our Lady of Guadalupe! May we be blessed to see the miracles in our life even when it may be difficult. Prayers go out to all of our brothers and sisters who celebrate this special feast with such vigor and respect.
As we get ready to enter the third week of Advent, my guess is that things are getting a little more hectic and perhaps some of us might even be finding it hard to be patient. I thought of that when in my Advent readings I came across a piece about St. John the Baptist. I thought about the desert. Then, I thought about the malls at this time of year. Desert. Mall. Desert. Mall. Where would I rather be? Where would you rather be?
If you think about it, you don't need to take money or gifts or really much of anything into the desert, just yourself and some water. There is nothing to be had in the desert except some rough terrain, quiet, and desert beauty. There is a certain freedom as you enter and you are able to listen for the whisper of the Lord who is coming.
I haven't been to the mall lately, for several reasons, but my guess is that the atmosphere there might be a little different (I'll leave that image to your imagination!). There can be the stress of buying Christmas gifts -- what do I need to bring where and will everyone be please and grateful? We can start to worry so much that we lose the true reason for this beautiful season. We can almost lose ourselves.
Now I do know that there is a happy medium and some of us are able to reach that place. Time spent in prayer and preparation can make this a fruitful season. The idea is to find a balance. So sometimes we need to be in the desert and sometimes in the mall. I am finding as I grow older that different things become more important than others and I can live with that. Perhaps being with family and friends is as important as giving to family and friend. Their presence and your presence is more important than presents.
My challenge for you this coming week is to make the choices you need to be ready to celebrate Christmas in the most joyful way. The choices are really yours. Make it a great week.
Till next week,
Sister Theresita
P.S. I saw this quote this morning and thought you might enjoy it:
"Are you doing what matters, or just reacting to the noise?" --Brendon Burchard
To read past Wednesday Reflections and catch up on other Nazareth news, please visit News & Events on our website.