Dec. 26: Wednesday Reflection
December 26, 2018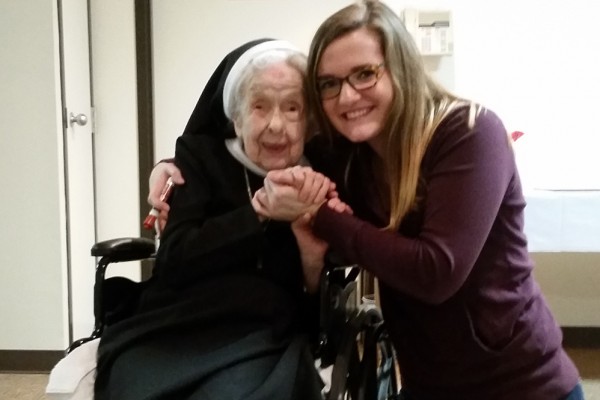 Dear Friends,
All the gifts have been opened; dinners have been consumed; wrapping paper has found its way to the trash (or recycling); and, most of the guests have gone home. It is hard to believe that Christmas is over. Or is it?
I came across a poem written by Howard Washington Thurman called "The Work of Christmas." It reminded me that life after Christmas is when we really begin to celebrate -- our work is just beginning. Are we ready to be welcoming to those who seem to have lost their way, or open our doors to those who are hungry or in need of healing? Are we able to be non-judgmental about a prisoner? Can our kindness lift someone's spirits? The work of Christmas becomes a daily event, if we continue to do all those things after "the shepherds are back with their flocks," as Thurman writes.
For me, it means looking at how I treat everyone I meet. Is it with kindness, no matter who it is? Can I exchange judgement for understanding, sharpness with compassion? It is something worth thinking about, especially since in a few days we will be ringing in the New Year. Perhaps I need to revisit my resolution options for 2019. I know that Thurman's poem has given me a lot to think about. To read the poem, go to Now the Work of Christmas Begins. (You might also enjoy this sung version I found: The Work of Christmas.)
My wish for you is a Merry Christmas throughout the coming year. May you be blessed and energized.
Till next year,
Sister Theresita
P.S. Whew, can you believe it? This will be my last Wednesday Reflection for 2018. Time goes by quickly when you are having fun as they say. You can always read past reflections on our website at nazarethcsfn.org/news-and-events.
Photo from the Allegheny College's Newman Association short-term service project at the Provincialate in Des Plaines, IL in 2015. Pictured is Sr. Alma Bak with one of the student volunteers. If you or someone you know is interested in short or long-term service with the Sisters of the Holy Family of Nazareth, please visit the Service Corps page on our website.