Jan. 2: Wednesday Reflection
January 2, 2019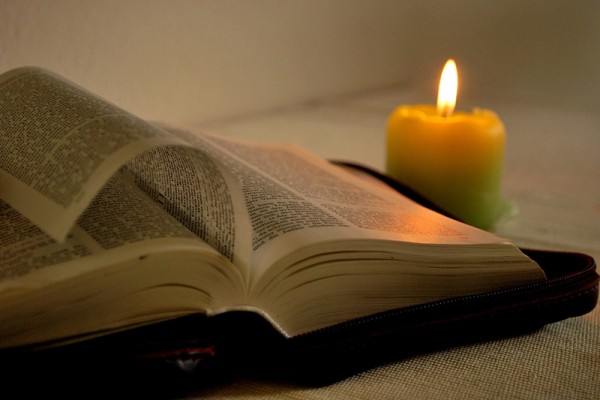 Dear Friends,
Happy New Year! This week I've asked my friend and chiropractor, Dr. Sabrina Caliendo, DC, to share some thoughts with you for the New Year. In addition to her work in her chiropractic practice, Nurture Wellbeing in Stony Brook, NY, Dr. Sabrina is also a wellness speaker and writer. She and her husband Dr. Anthony Caliendo, DC, who is also a chiropractor, have two children. And, Dr. Sabrina is in the RCIA program at Sts. Philip and James Parish in St. James, NY where I serve as pastoral associate.
My hope is that you'll find as much inspiration in her words as I do. Wishing you a prayerful, joyful and peaceful 2019.
Till next week,
Sister Theresita
As we move into the New Year, God presents us with the opportunity to look back upon the year gone by and to create a new uplifted life. It is a time of reflection and resolve when we make decisions for the betterment of our families, our greater communities and ourselves.
Every year in my practice, I watch people make all sorts of resolutions for their health. Frequently, the resolutions involve the types of food they want to eat after the decadence of the festive season. Some succeed, while others, unfortunately, allow their resolutions and goals to slip away within less than a month.
What can we do differently? Why do we fall back into old bad habits? What would happen if instead of pushing through and feeling as if we were climbing a huge mountain alone, we decided to work with God, co-creating with Him to lead us to a more extraordinary life and being? Instead of thinking about going to the gym or the food we eat for a healthful body, we could put our attention on food for our souls' growth. What kind of food can we feed our soul with?
For years my husband and I have lived such busy lives with two chiropractic practices and raising our children. The hustle and bustle takes over and we don't always stop and take time for each other or for God. After a while, we realized that there was something missing, and we wanted to create a habit to remember God and be guided by Him on a daily basis.
We started a new ritual at the end of the day. We now put the kids to bed, then turn off our devices, the TV and any distractions. We dim the lights and light a candle. We sip tea together, pray, read scriptures, meditate silently and sometimes we speak about our day. It has helped us live our lives with God and to be guided by the Holy Spirit. We get filled by this ritual together and it means so much to both of us. Sometimes we eat chocolate, too!! We are really spoiling ourselves. It is becoming a part of our routine, and we absolutely can feel Jesus in the midst of our home and family when we stick to it and to being together in unity.
"For where two or three have gathered together in My name, I am there in their midst." Matthew 18:20
I hope this helps you to find your own way to deepen your relationship with God. If we can do it, so can you! Just take a few minutes. Everything and anything counts, no matter how small. Find your connection and fill your soul.
Wishing each and every one of you a blessed and wonderful 2019.
--Dr. Sabrina Caliendo