Jan. 3 Weekly reflection
January 3, 2018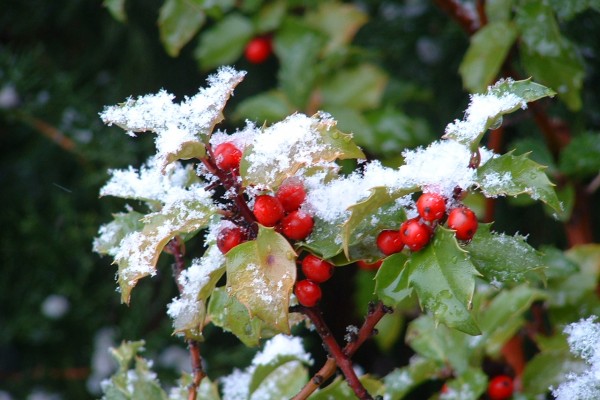 Dear Friends,
The wrapping paper has been thrown out; gifts are put away or returned; and, the count down for 2018 has taken place. All the glitter and lights will soon fade away (if they haven't already). I was thinking of this as I began to prepare my reflection for the week and the song by Francesca Battistelli, "He Knows My Name," came on. If you get a chance, take the time to listen to it. It is rich in reflective material.
The lines that especially stood out for me were
I don't need my name in lights
I'm famous in my Father's eyes
Make no mistake
He knows my name
I am not living for applause
I'm already so adored.
The New Year brings with it a sense of new beginnings with resolutions to be better than we were last year. The song also speaks of not being quiet, but of roaring out your song and being strong, for God has seen our hearts and He knows who we are.
In this New Year, I would like to suggest we resolve to truly believe that we are ALL famous in our Father's eyes. How will we strive towards being His "chosen, free forgiven, child of the King; His forever, held in treasure…"? If we believe that we are famous in our Father's eyes, then we have already begun our New Year with a positive attitude.
As you make your New Year's resolution, why not look at just one item that would help you to be the treasure that the Father sees in us? Do you need to be more patient with yourself and others? What about re-wiring your brain so that only positive comments are part of your speech or reserving judgement of another until we know their whole story (most of us are carrying around extra baggage)? How about paying it forward without telling anyone? It doesn't take much but one change of behavior can effect so much of how we greet the world and deal with its challenges.
My prayer for you this week and for the New Year is that you can hone in on one thing that will help you realize that you are His "chosen, free forgiven, wanted, child of the King." This, in turn, will help you to see all in the same light. Wishing you a blessed New Year!
Till next week,
Sr. Theresita
Photo by Sr. Danielle Jacob, CSFN
Sr. Theresita Donach shares this weekly reflection via e-mail with a group of women discerning their vocation. If you are interested in joining that online community, please e-mail tdonach@nazarethcsfn.org .