Gospel Reflection: Jan. 6, 2019 – Feast of Epiphany
January 5, 2019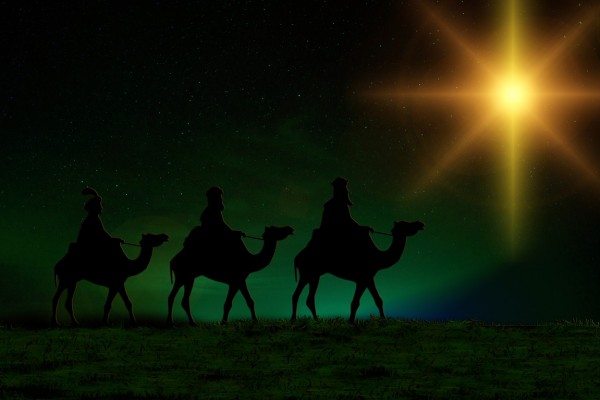 Matthew 2:1-12
The story of the Three Kings/Magi/Sages/Wisemen is a favorite one during this Christmas season. Whether they existed or not does not seem to be of importance. What is often shared in homilies and written articles is the symbolism of the three gifts [which makes one think that there were only three kings]. Gold, frankincense, and myrrh. Perhaps we can list some of these symbols and their meanings and choose which one or all three will be helpful in our lives as we continue to journey and follow our star of hope, peace, love, and joy leading us to our personal manifestation of God. Offered here is a brief reflection in hope it causes the reader a moment of pause to meditate on this feast's meaning. The various interpretations of the gifts:
GOLD: Represents the mind; Divinity and royalty; Kingship.
INCENSE: Represents our spirit; divine communication and healing; worship.
MYRRH: Represents the body; tears of healing and anointing; death and mourning.
These three gifts were the usual gifts offered to a king or person of importance and all the above listed interpretations scholars believe were chosen as a spiritual symbolism about Jesus Himself.
What is the 'gold' you give to the King of Kings? What incense of worship will you offer Him? Will you accept the myrrh of pain and sorrow when it visits you?
On this Epiphany feast, may the star you follow continue to lead you on your journey of life to the very throne of God Himself.
Sister Celeste Hupert, CSFN