Jan. 9: Wednesday Reflection
January 9, 2019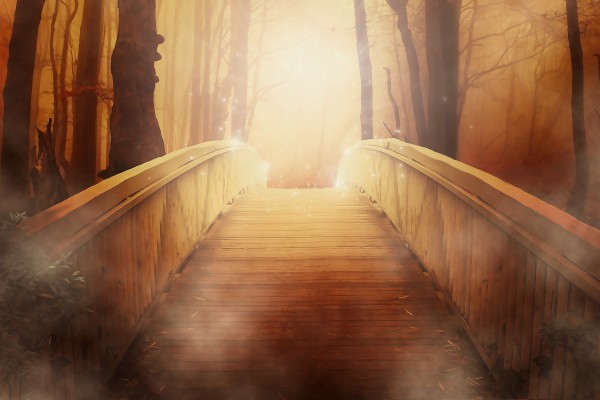 Dear Friends,
What a whirlwind this past week has been! Part of it was spent getting things ready at Sts. Philip and James Parish in St. James, NY for the week that I would be away in Chicago. I am spending this week with students from the Allegheny College Newman Association (Meadville, PA) who are doing their annual winter service trip in the Chicago area. Next week I hope to share with you some of their wisdom.
This week, I want to share with you a concept/analogy that has been on my heart since starting to read Fr. James Martin's book The Jesuit Guide to (Almost) Everything. In the book, he compares spirituality to a bridge. The purpose of a bridge is to get you from one place to another, and so it is with spirituality. The wonderful part about bridges (and spirituality) is that there are many kinds and each stretches across different terrains, leading to and from various places. If you think about it, there are no cookie-cutter types of spirituality. Each of us uses a different bridge to get to the ultimate goal of developing a deeper relationship with God.
Interestingly enough, as the students from Allegheny College entered into the lives of the Sisters of the Holy Family of Nazareth, we have been able to witness their bridges and share their stories of crossing happy, challenging, sad and, even, scary terrain. We have been blessed by them, and they by us.
What does your bridge look like? What sort of terrain are you crossing at this time in your life's journey? Are there people who are willing to accompany you on this bridge? What do you do if the bridge starts to get shaky? How do you repair, mend, and fortify your bridge?
Lots of questions that only you have the answers to. Take some extra time this week to examine your bridge, check the terrain, and move toward the ultimate destination. Many have been on this journey and accompany you in spirit. There are also those who continually urge you to walk over that bridge and discover its richness.
Blessings in this New Year and may awe be your companion this week!
Till next week,
Sister Theresita