Jan. 23: Wednesday Reflection
January 23, 2019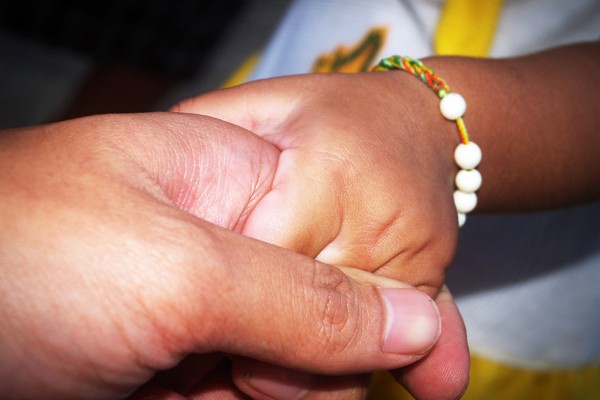 Dear Wednesday Reflection Subscribers:
This week we are re-running Sr. Theresita's January 25, 2017 reflection, written on the Feast of St. Paul. We hope you find as much hope and healing in her message today as when it was first shared.
Holy Family Province Communications Office
Dear Friends,
This has been a full week and has held many challenges for different folks on different levels. I just realized that I am writing to you on the feast of St. Paul. What a character he was, and yet what conversion took place in his life. There is hope for everyone, even you and me!
As I prayed for inspiration this week, I came across a Christmas letter that a friend sent me (Sr. Jeanne Marie Gocha, you may recognize some of this). The letter began with a poem written by Madeleine L'Engle called "First Coming." I want to share with you part of the poem that really struck me. Madeleine writes:
"We cannot wait till the world is sane
To raise our songs with joyful voice,
To share our grief, to touch our pain,
He came with Love: Rejoice! Rejoice!"
And if that wasn't enough to get me thinking, I got into my car and the song by Matthew West, "Do Something" with the lyrics "If not us, then who…If not now, then when…", comes on. The clincher was seeing the movie Hidden Figures (Don't miss it). What do these three things have in common for reflection? Like Paul, like Jesus, like the women in the movie, we cannot wait to do the right thing, to deepen our spiritual life and to act accordingly, working for the common good. They continued on their journeys not waiting for all the things to be in the right place. They didn't wait for the perfect time.
I am sure that you have, at least once in your life, said, "When this is over, I'll be happy or do what needs to be done." Somehow, we are good at putting things off, waiting for the perfect set up. How do I continue to do my best no matter what the situation is and do it with a smile? I think that this world could use a good dose of positivity and hope.
I am not talking about changing the world; I am talking about changing myself and responding to situations rather than reacting to them. I am talking about getting to know people and issues so that I can be compassionate and understanding. I need to realize that the only one who can change is me. Paul, Jesus, the women in the movie, lead by example and gentleness. Yet, they were on fire and in love with the truth and using their God given talents. They didn't wait for circumstances to change. They lead change. As Gandhi said, "If we could change ourselves, the tendencies of the world would also change."
So, we need to see how we respond to another's request for help, how we treat those we live or work with, how we handle injustices. Our world is truly in the midst of challenging times. How am I going to add to the healing? Can I leave the safety of "waiting till the world is sane?" NOW is the time to BE an instrument of hope and healing. Am I willing to do that in my home, at work, in my neighborhood even though the scene may not be perfect?
Till next week,
Sister Theresita