Scripture Reflection Jan. 27, 2019 - 3rd Sunday in Ordinary Time
January 26, 2019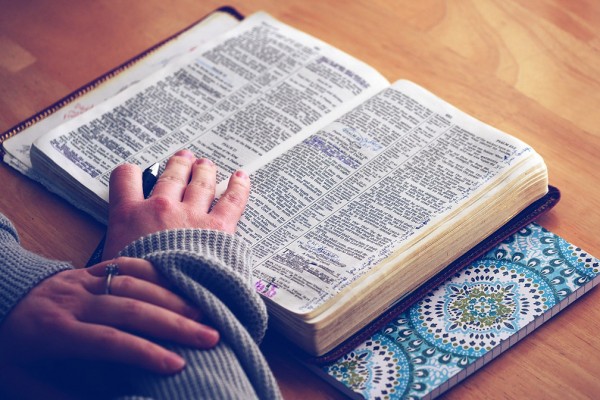 NEH 8:2-4A, 5-6, 8-10
PS 19:8, 9, 10, 15
1 COR 12:12-30
LK 1:1-4; 4:14-21
St. Paul writes to the Corinthians in today's second reading because they were a people engaged in many disagreements and conflicts. They were in need of guidance, much like people in today's world. Paul uses the famous comparison of a human body, which has many parts, each doing its job. Even if some people do not like parts of their human body, nonetheless, each part does its tasks well. This is how it is with the CHURCH. We are each part of Christ's Body, the Church, because of the dignity bestowed on us by our Baptism. It does not matter if we are from the United States, Poland, England, Syria, China or an Island in the Pacific Ocean. It also does not matter if we are a young child, a teenager, adult or elderly individual. The HOLY SPIRIT works very powerfully in each of us; and we have talents and abilities, which we can share with other members of the Body of Christ.
St. Paul also teachers that if one member SUFFERS in the Body, ALL SUFFER and if one member is HONORED, then, all are HONORED. Do we take the time to realize that we are so closely connected to one another, that we feel the suffering of our friends and neighbors or that we can rejoice with them in their successes? Today's world does not call for us to be concerned about other individuals in a very deep way. We are challenged to be counter-cultural and reach out to our brothers and sisters, both in times of JOY and times of SUFFERING. Perhaps in this year 2019 we can dedicate a little more time to being aware of other people and reaching out to help them, whenever possible and in the ways they need it most.
In the Gospel from St. Luke Jesus inaugurates His Mission. He quotes from the Prophet Isaiah and establishes the purpose of His ministry "to bring glad tidings to the poor and to proclaim liberty to captives…" (Luke 1: 14-15) Indeed Jesus is teaching all of us, that He came to set us free from our sinful ways and to show us the way to His Father in Heaven. May we recognize the tremendous power of Jesus' life and mission!
Sister Diane Marie Corrado, CSFN