March 6: Wednesday Reflection
March 6, 2019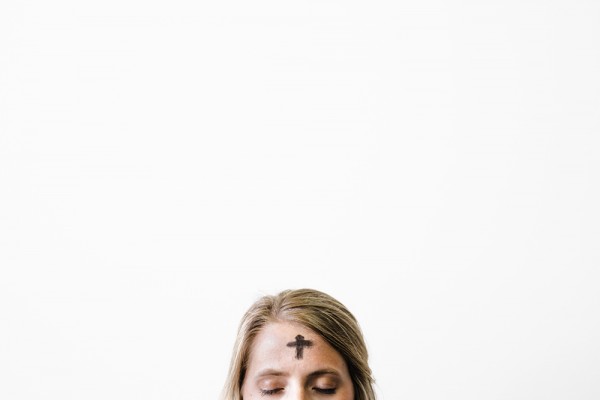 Dear Friends,
Well, it is that time of the year again: LENT. Ash Wednesday always makes me think of a particular story and chuckle. One time, as I stared to distribute ashes, a little boy approached me and shouted, "Whoa, you are not putting that hot stuff on my head!"
He was reacting from what he knew – ashes are hot! The little boy's reaction made me think: Do we look at Ash Wednesday and Lent from what we think we knew in the past or has our understanding grown and developed with time?
I would like to share with you another experience I had on Ash Wednesday. While I was working as project manager for the Diocesan Mission in Haiti, one of our trips fell on Ash Wednesday. We were up early at 3 a.m. so we could get to the airport. We carried all the supplies, flew to Miami, waited for the next flight to Haiti, and then flew to Port-au-Prince. When we landed in the capital, we packed a truck with our items and began our five hour drive to the mission house in Les Cayes. By the time we got there, all the team was exhausted. Sleep was in our near future but first we needed to spend some time in quiet prayer.
During the quiet time, I remembered that it was Ash Wednesday and we didn't get a chance to get to any services. It struck me at that moment that we didn't need ashes to remember that we were made from dust -- we were already covered in dust from the journey. As far as fasting, we didn't have much to eat and there was very little in the house. I had entered a world that experienced Ash Wednesday and Lent daily – a place where they fasted most of their lives. "Wake up," I said to myself. "Do you need a pristine chapel and reminders to fast to experience Ash Wednesday? You just experienced one of the most sacred Ash Wednesdays you will ever know." It was my "whoa" moment.
What will be your "whoa" moment this Ash Wednesday and this Lent? How will you approach this season? What knowledge of your relationship with God do you bring to the table? Some of us hang on to what we knew in the past, but we may need to come to know more or understand more about our present. What practices during this time will help us to develop our relationship with God and grow into the person God wants us to be? Each of us needs to make the journey and choose those things that will help us along the way. May your "whoa" moment be as mind blowing as mine was. Happy Ash Wednesday!
Till next week,
Sister Theresita
P.S. Please keep the parishioners of Saints Philip and James Parish in St. James, NY and me in prayer March 18 – 20, as I will be leading our Lenten Retreat "Open the Door to Your Heart." Thank you!