Healthy Spirituality
March 19, 2019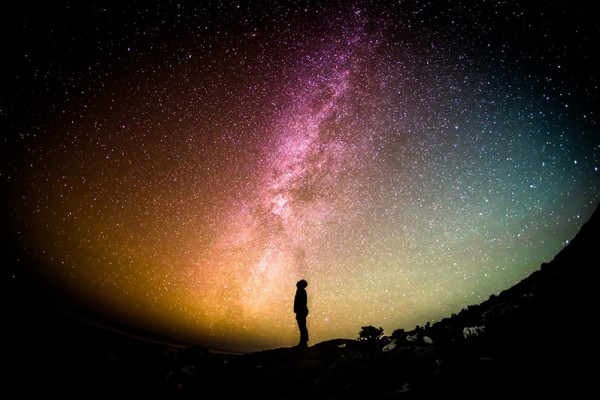 by Sr. Xavier Kozubal, CSFN
Spirituality for some is equated with religion. For others, it is a quest for personal meaning in life. For many Christians, it is related to a relationship with God. It influences our perception of God, ourselves, our life and our world. Our spirituality is expressed in our actions, spiritual practices and our way of relating to others and our world. Some spiritualities are healthy; some are not.
One factor in a healthy spirituality is our image of God. Do we experience God as loving, forgiving, merciful and kind or do we perceive God in a negative way? Some signs of an unhealthy spirituality include running away from time with God, covering up our weaknesses, and brokenness, doing for God instead of being with God.
Our spirituality is influenced by our temperament. Some of us are extraverts and some are introverts. Some of us make decisions based on feeling rather than thinking. Some of us are intuitive, while others rely on data. This leads us toward certain spiritual practices. Extraverts are more drawn to action and relating to others, while introverts may be more focused on an interior life. Intuitives may be more drawn to spiritual experiences, while sensing-people might rely more on scripture.
Timothy Conway, PhD, has done extensive research on different spiritual temperaments. Some of those he identified include the compassionate server, who is concerned with helping others; the devotee, who is devoted to loving God. Others include the intuitive mystic, the intellectual, the monastic and the hermit. The monastic seeks community and the hermit seeks solitude. We can be a combination of these spiritual types.
Melanie Svoboda, SND, has written a book on the traits of healthy spirituality. She lists first a healthy self-image. Seeing the good in ourselves helps us to see the good in others. She sees wonder as helping us to stand humbly before the mysteries of life and encounter God. Other traits include the ability to befriend others and to endure difficulties with courage along with being tolerant and slow to judge, growing in joy and humor, growing in compassion, persevering in loving, getting involved in making the world a better place, spending time with God in prayer, being able to forgive, and having gratitude, hope, and commitment. We need to take time to examine our spirituality.
References:
Emotionally Unhealthy Spirituality. http://www.leadership.com.sg/person/emotionally-unhealthy-spirituality
Melannie Svoboda. Traits of a Healthy Spirituality. Twenty-Third Publications, 1996.
Timothy Conway. The Twelve Spiritual Temperaments. https://www.enlightened-spirituality.org/12_Spiritual_Temperaments.html
Sr. Xavier earned a PhD in Human Development from the University of Maryland in 1975. She entered the Sisters of the Holy Family of Nazareth in 1960.