April 3: Wednesday Reflection
April 3, 2019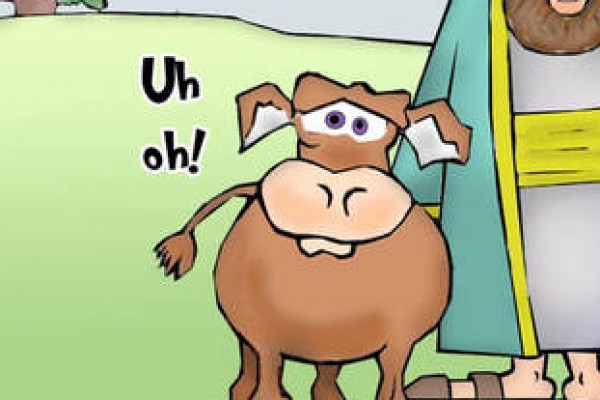 Dear Friends,
This past weekend our pastor, Fr. Tom Haggerty, shared with us some insightful remarks regarding the powerful story of the prodigal son. I asked if I could share some of them with you and he agreed.
Fr. Tom explains, "The story is a parable on family life reminding us that the reality of living family life is a challenge! Love demands a great deal from every one of us. It is not easy to be the 'father' (or mother) who loves unconditionally. It's painfully difficult to face our own prodigal-like failures and sins. As the 'older brother,' it is beyond comprehension not to demand accountability from those who hurt us and our family. Are you the younger or older son?"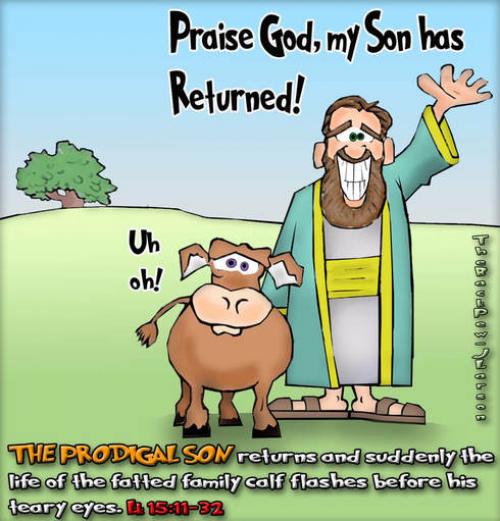 Do Fr. Tom's words strike a cord in your heart? Everyday life brings with it its own set of challenges. How do you react in different situations? Do you take the time to breathe and then respond after you have a better understanding of the background? After Father's homily, I had more understanding of the older brother because, as Fr. Tom explained, the fattened calf, according to Jewish tradition, was probably being saved for the older brother's marriage feast. Yikes!
So, how do we forgive and welcome back those who hurt us? Continuing Fr. Tom's thoughts, "Forgiveness begins by seeing things through the eyes of the other. It is to embrace the other's hurts and doubts and fears, to understand their struggle to make a sense of things."
How hard is it to forgive? Do we check out the circumstances and try to better understand the other's hurts? Can we let things go? In Fr. Tom's words, "This week pray that the vision of God's love, complete and unconditional, illuminates our vision, allowing us to see through the eyes of others, enabling us to both forgive and seek forgiveness."
Till next week,
Sister Theresita
P.S. And for a little humor… What happens when we try to understand things from the fatted calf's perspective? (The cartoon is used with permission from The Back Pew. Visit The Back Pew website to find even more faith-based humor).