Restoring hope by restoring power
April 24, 2019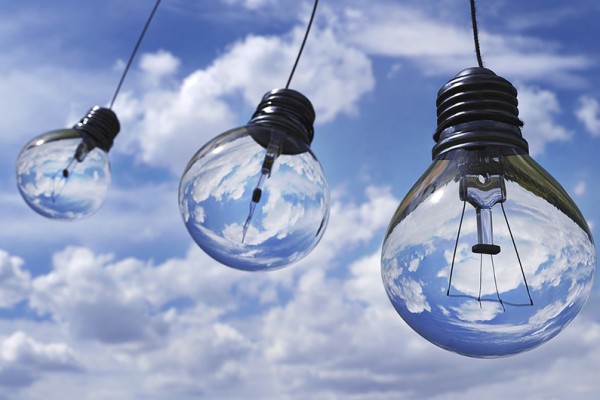 Editor's note: Holy Family Institute (HFI), Pittsburgh, a sponsored ministry of the Sisters of the Holy Family of Nazareth, was founded in 1900 when three orphaned children were brought to the sisters' summer home in Emsworth. Today, HFI is headed by Sr. Linda Yankoski, CSFN, who, since 1975, has helped to grow this ministry into an organization that serves nearly 30,000 families and children each year.
HFI's mission is to "empower children and families to lead responsible lives and develop healthy and meaningful relationships built on faith, hope and love." They do this through innovative education, counseling, and care programs, including the Customer Assistance Program (CAP). CAP is an energy assistance program that does so much more than help residents restore electric power -- CAP restores dignity to those in need.
by Amanda Bublinec, HFI Development and Marketing Coordinator
Holy Family's Customer Assistance Program (CAP) helps to provide reduced monthly payment on electric bills, allowing customers in the Pittsburgh area to pay a percentage of their bill based on household income. Started in partnership with Duquesne Light in 1999, CAP has grown into one of HFI's largest programs, serving over 29,000 clients last year at six Pittsburgh area locations -- Swissvale, McKees Rocks, Northside, McKeesport, Aliquippa, and Beaver Falls.
Though its main focus is to facilitate various energy assistance programs, CAP provides its clients with even more than that. "We see [our clients] face-to-face, and we know their needs," says Judy, a case manager at the Aliquippa CAP office, "We're always willing to give and help."
Once an additional need is expressed, Holy Family staff are quick to direct clients to local resources or to help them in-house. For example, if a client cannot read or write, one of the staff sits with them and helps them fill out an application for assistance. And, when the recent government shutdown disrupted food assistance benefits, staff stuffed drawstring bags with nutritious snacks to pass out to clients. "We have a huge variety of staff with different skill sets," says Sue Motycki, director of the program, "and they're all committed to each other and to the work they're doing. There's a great feeling of camaraderie."
Beyond offering immediate assistance to clients, CAP also encourages client participation in more long-term solutions. The program offers forgiveness for total arrears over a two-year period as long as on time, monthly payments are made, and the goal is for clients to practice responsible repayment with support from CAP staff. The hope is that this will help them to feel empowered to make changes to their current situation.
CAP has served over 4,000 clients so far this year, and will continue to open their doors to whomever they can help. Holy Family Institute's mission is to empower children and families to lead responsible lives and develop healthy and meaningful relationships built on faith, hope, and love, and CAP demonstrates this mission in action. They go above and beyond just paying electric bills; they help families find lasting stability.