Gospel Reflection: May, 12, 2019 – 4th Sunday after Easter – Good Shepherd Sunday
May 11, 2019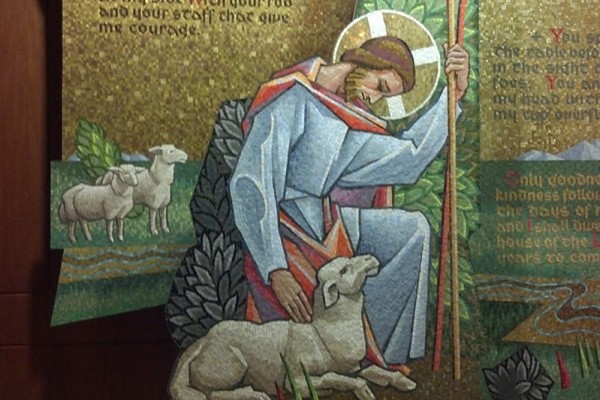 JOHN 10:27-30
"My sheep listen to my voice, I know them and they know me," says the Lord in today's Gospel.
I share with you someone who listened to the voice of the Good Shepherd and followed Him throughout her life.
The foundress of the Sisters of the Holy Family of Nazareth, Blessed Mary of Jesus the Good Shepherd, Frances Siedliska. Frances heard the call of Jesus quite early in her life, though she did not know it until she shared her inner thoughts with her spiritual advisor and confessor.
Throughout her life she related to the Good Shepherd as Jesus leading her, embracing her, giving her courage, protecting her and loving her dearly. In her own words: "Today, during my meditation on the Good Shepherd, who pastures and guides his sheep, my entire life appeared before my eyes. I saw how Jesus pursued me, searched for me and how I kept running away. As I recalled years of aimless, loveless wandering, Jesus gave me the gift of tears. I wept in sorrow for having offended Him, for having wounded His love. My Jesus, I owe you everything. You are my Savior."
We are the sheep of the flock of Jesus, the Good Shepherd.
To listen to His voice, we need to quiet our hearts and minds - for our society, and the world is filled with the voices/noises of so much distractions that may cause us to be deaf to the voice of God. God loves us so much that He will never cease calling us or listening to our voices in prayer.
This Sunday is also Vocation Day. Listen! The Good Shepherd may be calling you.
Sister Celeste Hupert, CSFN