May 15: Wednesday Reflection
May 15, 2019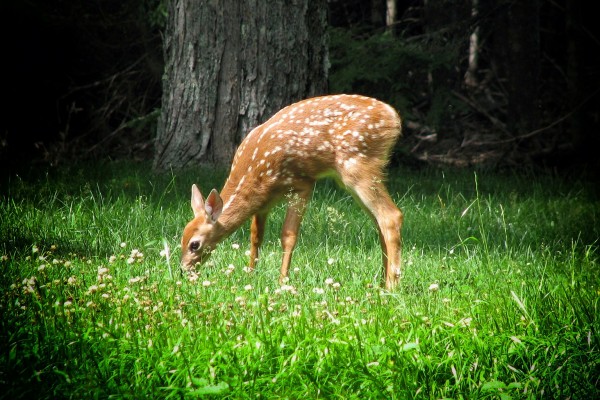 Dear Friends,
Well, we are into the middle of May and already entering the fifth week of Easter. Driving to work this morning, a beautiful deer crossed my path in a very unexpected place. I whispered a prayer of thanksgiving and it reminded me how important it is to be fully aware while driving.
That made me think of the readings we have had during this Easter season. They are rich with all sorts of messages for the Apostles then and for us now. Jesus' appearances, care, and concern offer hope for those who are aware, for those who are trying to remain faithful, and for those who are trying to witness by showing their love one for another.
Jesus constantly greeted all with peace. He knew there were many questions about what he had taught and how people would continue without his presence. We have the advantage of seeing the full story, knowing the gift of the Spirit is on the way. At that time and in those places, it took a great amount of faith and courage to believe in Jesus and his teachings.
What about us today? Do people look at us and know we are Christians because of the love we have for one another? Do we bring that same joy and peace Jesus gave to those around him to those we encounter? It can be so hard at times but isn't that what we are all about? Together we are asked to continue to build up the Kingdom of God, surely not tear it down.
I find it challenging today to stay positive as our world seems to thrive on bad news and tragic events. More and more, we tend to move towards knowing about people's misfortunes instead of their successes. Are we living the message that Jesus left us?
My prayer for this week is that you will bring goodness, love, and peace to the people you encounter. We can make this world a better place one person at a time. May your love one for the other shine through you, for you will know you are Christians by your love!
Till next week,
Sister Theresita