Thank you to our generous 2019 CSFN Social sponsors
June 6, 2019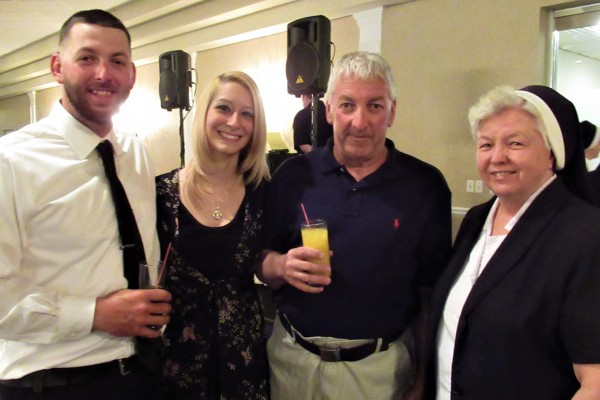 On May 17 at the Southampton Room in Philadelphia over 110 sisters, relatives and friends joined together to support the Sisters of the Holy Family of Nazareth at the CSFN Social, which has been held in Philadelphia for over twenty years.
With John Turner as emcee and auctioneer, this year's event helped raise money to replace the decades-old old air handler at Mount Nazareth Convent in Philadelphia, in addition to funding other needs of our sisters.
We would like to extend a special thank you to all our 2019 CSFN Social sponsors whose generosity assisted in moving us closer to replacing the convent's air handling unit, including:
Craig Sabatino and Intech Construction
Holy Family University
St. Katherine of Siena Parish
McMahon Automotive Group
Joseph Connelly and Landscaping Maintenance Snowplowing, Inc.
Nazareth Academy Grade School
Al T. Chadwick
Citadel Constructors Inc.,
The Delaney Family
Beneficial Bank
Tom and Carmella Nowakowski and United Marketing Services, Inc.
Stewart and Phyllis Barbera
Pictured: Sr. Celine Warnilo, CSFN, with Joe Connelly and family.