June 12: Wednesday Reflection
June 12, 2019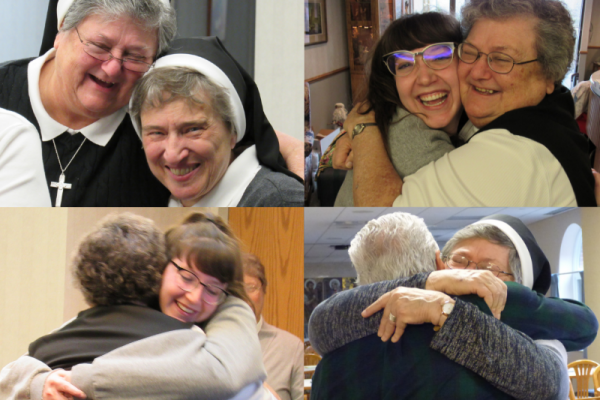 Dear Friends,
Choices, choices and more choices. Have you ever walked into the store for one item and found before you 20 different types of the same item? Take toothpaste, for example. Or, perhaps, you've struggled to figure out what you want for breakfast? Eggs, pancakes, French toast, cereal, etc. Or, maybe where you want to go for lunch or dinner? The answer to these questions can be as simple or complicated as we make them.
On a more serious note, many of us may struggle with the bigger questions like what am I to do with my life? What is God asking of me? For what purpose have I been created? In today's world, there are so many life choices. The real question is: What lifestyle do I choose to fulfill myself and become the person I was created to be? Choices, choices, choices…
All of us are asked to make many choices each day, every waking moment. Some of them are small and others are monumental! Making decisions is a perfect time to learn to be very mindful of the present moment and live it to the fullest.
I remember an experience I had while doing some ministry at Northwestern University outside of Chicago. At the time, something was tugging at me to make the trip to the university even though I had multiple projects to complete. When I arrived and mingled with the students, I was glad I made the trip. What even made my day better was when a man I did not know approached me and said, "I know God is telling me to come over to you and give you this cross." Little did he know that right before I left the house a sister had asked me to get more crosses for our project. I had run out of resources and places to find them. Well there he was! Problem solved.
Sometimes we must let go and listen. Too many questions and wanting to know how all will turn out may not be the answer. Many times, one question leads to many more with no answers in sight. What is important here? We must learn to walk the path of mindfulness in our everyday life.
A really good book which I received as a gift is Peace is Every Step, by Thich Nhat Hanh with the forward by the Dalai Lama. The short reflections and exercises help us to slow down and work through all the choices. It even has a "Hugging Meditation" for all you huggers, myself included.
My prayer for you this week is that you take the time to make the choices that will enrich your life and the lives of those around you. May peace be your companion.
Till next week,
Sister Theresita
Pictured: The many hugs of Sister T.