June 26: Wednesday Reflection
June 26, 2019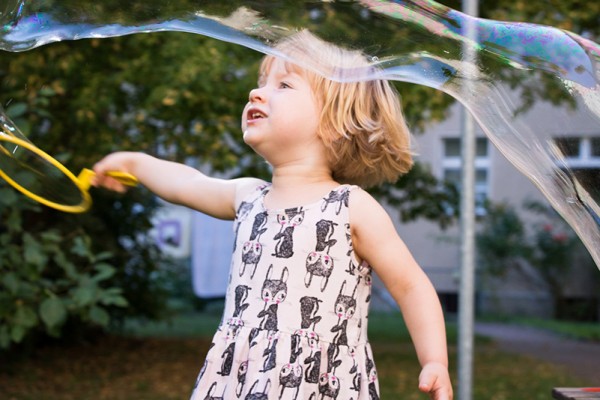 Dear Friends,
June 21st has officially started the summer season. With that I begin to wonder how people will use their time. Traditionally, as a child, my family would leave "the city" – Brooklyn – and go to my grandmother's "shack," as we called it, located in Ridge, Long Island – "the country." My cousins, siblings, and I spent two wonderful months outside playing to our hearts' content. No electricity, no gadgets, no indoor facilities – just swings, board games and each other.
Times have changed and sometimes I think we may need a vacation after the vacation. Do we really take the time to slow down and enjoy each other? Do we get to recharge? I can't answer for anyone except myself; and, at times, I may have to say no.
That's why I was thrilled to have the "Parable of a Bubble" resurface in my files. Let me share with you pieces of the parable:
"The love of God is like a bubble… The bubble is a quiet thing, floating along touching this and that. God's love is often quiet, too, coming to us in a smile, a hug… Bubbles bring happiness to people… The most important thing about a bubble is that you have to put something of yourself into it… One special thing about bubbles is they must be shared…" –Author unknown. (To find a version of the parable to read in its entirety, Google "Bubble Parable.")
During this summer, I hope you buy some bubbles, share them with a friend, laugh a lot, and think about some of the images presented. It may just help you slow down and enjoy the moment in pure joy!
God loves us and so wants us to rest in him. Take the time to enjoy the bubbles and God's love this summer.
Till next time,
Sister Theresita