Gospel Reflection: July 21, 2019 - 16th Sunday in Ordinary Time
July 20, 2019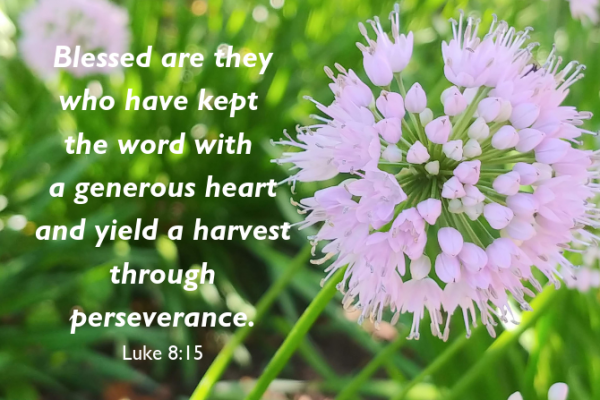 Luke 10:38-42
Are you a "Mary" or a "Martha?" Each time this familiar gospel is read, this question usually follows. Many people think this story is about the importance of prayer over work, of a contemplative resting in the Lord over a frenzied state of over-work. We all know that Mary has clearly chosen the "better" part. Perhaps it not an "either/or" situation, but a more challenging "both/and" invitation! Anyone who spends time in prayer knows how difficult it can be to resist the urge to do all the talking and to truly rest in the Lord, to listen with an open heart and willing spirit to what God might be trying to say rather than having the final word. Anyone who has worked tirelessly to serve others knows how beautiful it is to experience the true "God-moments" in the midst of our work and service. What is needed is a healthy integration of reflective living, passionate service and right relationship. We are Mary AND Martha! Praise the Lord at ALL times!
Sister Michele Vincent Fisher
Would you like our sisters to pray for your intentions? Send us a prayer request.