Gospel Reflection: Aug. 11, 2019 – 19th Sunday in Ordinary Time
August 10, 2019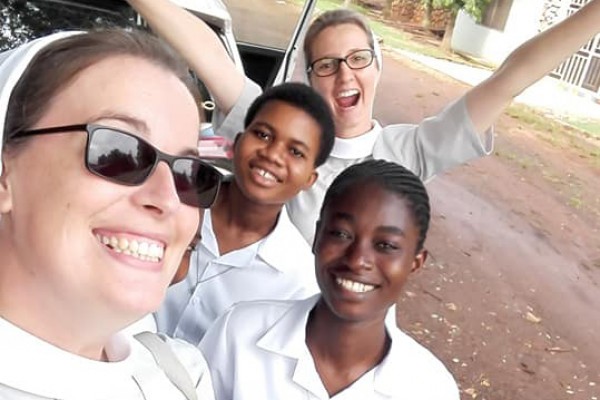 Luke 12:32-48
Having grown up with a Father who was a life-long Boy Scout, the phrase "Be prepared" was a frequent household mantra. Some might think that this emphasis on being prepared might come from a place of fear or worry about what could or might happen. My Dad taught me that being prepared meant being ready to meet life as it happened, with all of its unexpected realities. It was the most loving thing I could do. It taught me to live fully in the present moment, to be attentive to the world around me and to the needs of others, to see the things that often go unnoticed and to love large. Jesus tells us that the Father is "pleased to give us the Kingdom" and that we should not be afraid to seek it. The Kingdom is not a thing to be possessed but a person to be known and loved. Jesus Christ is the treasure that my heart seeks each day, in every situation and circumstance of my life.
Sr. Michele Vincent Fisher, CSFN
Would you like our sisters to pray for your intentions? Send us a prayer request.