Sept. 18: Wednesday Reflection
September 18, 2019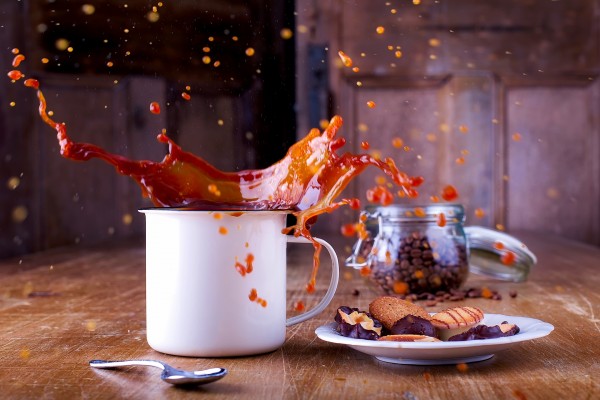 September 18, 2019
Dear Friends,
Jesus was a great storyteller and being a lover of stories, the recent Sunday Scriptures have given us many stories to think about and live by. What makes a story good? For me, it is one that catches my attention, one that touches on what is happening presently in my life, and one that I can learn from to be able to grow as a follower of Jesus. Pretty simple, perhaps.
That is why I would like to share part of a story I heard from a friend recently. It goes like this… You are walking along holding a full cup of coffee and someone bumps into you. Naturally, the coffee spills. Why did the coffee spill? It's because it was in your cup. Had there been tea or water or juice in the cup that would have spilt. So picture yourself as a large cup. When life comes and shakes you up (Oh, and it will!), whatever you are holding inside will spill out. So you have to ask yourself, what's inside? When life gets tough, what will spill out? Will it be joy, gratefulness, peace, gentleness, compassion, respectfulness, or humility? Or does anger, bitterness, harsh words, rudeness, disrespect pour out? You are the one who chooses to fill the cup, so you know what will spill out.
I will tell you there have been times when my cup was filled with 'black coffee, no sweetener and boiling hot.' You can imagine what spilled out when life bumped into me! How do you choose to fill up your cup? What are your usual reactions when life shakes you up? Remember, we can always fake it for a while but eventually stuff spills out. I know I need to step away from situations when they get tough and breathe. I have a friend whose mom always said, "Don't worry, you can't see it from an airplane." Then I try and do something nice for someone. It gets all those happy endorphins going and I can begin to fill up again. The best thing for me is to talk with a good friend and to spend some quiet time in prayer. We need to choose. What choices will you make today? It's up to you.
Till next week,
Sister Theresita