Welcome our new affiliates and postulant
September 28, 2019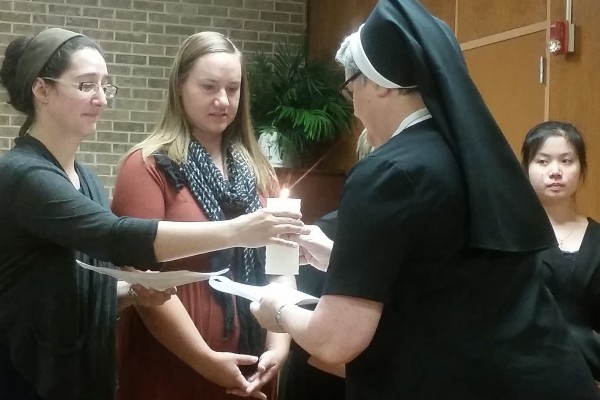 In Texas today, we welcomed four discerners as affiliates: Becky Garcia, Binh Nguyen, Katie Allen, and Molly Spiering. The affiliates are living with our sisters at our newly opened House of Discernment in Richardson, TX and will continue their discernment process.
Additionally today, Kayla Danks, who has spent this past year as an affiliate, entered our congregation as a postulant and will begin a period of structured discernment.
Please pray with us for these young women in formation and for all our sisters who continue to extend the Kingdom of God's love in their many ministries to families.
To see if your path is leading you to God through religious life, please visit our Become a Sister page.