Jan. 31: Wednesday Reflection
January 31, 2018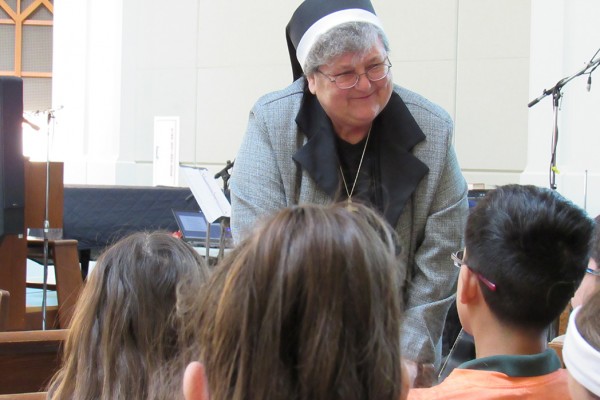 Dear Friends,
It is hard to believe that we are looking at the last day of January 2018. Where has the month gone? My reflections this week led me to two themes: living lightly and teaching with authority. The first comes from scripture reflection in Sacred Space: The Prayer Book 2018 and the second from the Gospel this weekend.
Living lightly is not just about things I accumulate. It is really about emptying myself and being grateful. Susan V. Vogt, in her book Blessed by Less: A Spiritual Approach to Clearing Your Life of Clutter, wrote: "It is a delicate dance to balance my own genuine needs with those of others. The spiritual paradox is that the less tightly I cling to my stuff, my way and my concerns, the happier and more blessed I feel. Once I have enough, less is more."
Let's also look at the Gospel reading from January 28, Mark 1:22: "…for he taught them as one having authority…" What does it mean to teach with authority? I once heard it said that teaching/leading with authority is really about creating a sense of inspiration in the students/followers. A teacher/leader is not someone who rules over another. Ruling over another is not authority; that's bullying! Jesus could teach with authority for He was sent by the Father and his Authority came from God.
I believe that Jesus knew how to live lightly. He was always in union with the Father; therefore, he was always emptying himself for the sake of the Kingdom. Living lightly and teaching with authority was a way of life for Jesus and he was trying to teach us that way.
Do I live lightly? Do I teach with authority? Hard questions, for they mean that there is a lot of inner work that needs to be done to live as Jesus did. How many things and attitudes do I cling to? Can I be a bully at times, calling it authority, getting my way? I know I can only answer for myself and change myself. One can only hope that in some way our little efforts inspire others and that we all will be teaching with an authority that inspires.
Until next week, may the spirit of living lightly be your companion,
S. Theresita
Sr. Theresita Donach shares this weekly reflection via e-mail with a group of women discerning their vocation. If you are interested in joining that online community, please e-mail tdonach@nazarethcsfn.org.