Visit convents and ministries of Chicagoland Catholic Sisters during National Vocation Awareness Week -- November 3 - 9
October 24, 2019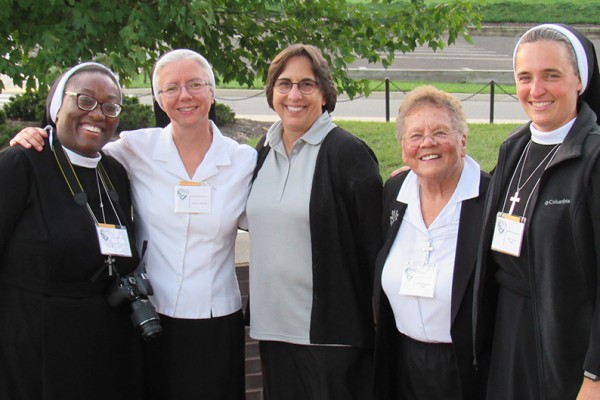 Chicago area members of Communicators for Women Religious (CWR) invite you to the inaugural Meet Our Sisters Tour, a collaborative event during National Vocation Awareness Week to raise awareness of the vast presence of Catholic sisters who live and serve in Chicagoland. The self-guided tour is open to anyone who wants to learn more about how to build a culture of vocation in our world today and to develop a better understanding of religious life. This year's participants are Giving Voice, School Sisters of Notre Dame, the Congregation of St. Joseph, Sisters of St. Francis, Adrian Dominican Sisters, Sisters of Charity of the Blessed Virgin Mary, Benedictine Sisters of Chicago, Sisters of the Holy Family of Nazareth, and Wheaton Franciscans.
Each participating congregation, community, and ministry has set hours on specific days for you to drop by to meet a sister and learn more about how Catholic sisters continue to be a presence in the lives of so many people. Information about the self-guided tour along with a map of locations is available at https://bit.ly/2m0cw7o.
For more information, please email MeetOurSistersTour@gmail.com.
The Sisters of the Hoy Family of Nazareth tour time is November 4, from 1:00 PM to 3:00 PM.