Oct. 23: Wednesday Reflection
October 23, 2019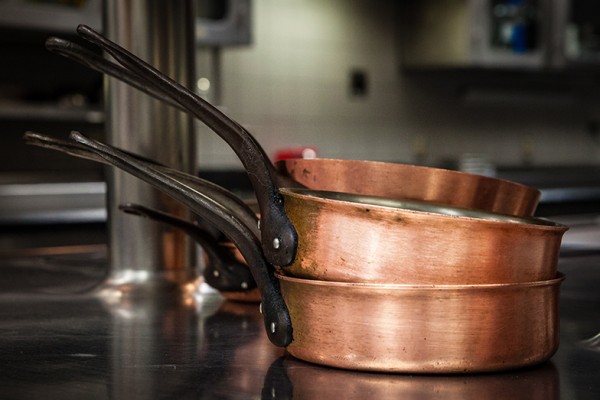 Dear Friends,
At Mass today, Father asked me to take a few of the broken pieces of the Eucharist and so I did. When I got back to my seat, I thought wow, Jesus was also broken apart yet still whole. There is hope for me. Sometimes I can feel like I am in that broken place and I start to doubt myself and others. As Matthew West's song "Broken Things" alludes to, we are all broken but God isn't finished with us yet.
While preparing to write this week's reflection, I came upon a past reflection that I think may shed some light on the subject of how we treat others when we are broken. Can we rise to the occasion despite our brokenness? It is all about how we handle our choices. Enjoy this reflection from the past.
This past weekend I was preparing some soup to take along with me to the Busy Students Retreat being held at Lewis University. Something interesting and profound struck me that I would like to share with you.
Opening the cabinet, I found the pots and pans I needed. They were carefully placed, some on top of the other. Paper lined the pans to protect them and there were messages about what type of spoon/fork to use so as not to ruin the surface of the pan.
I found it interesting that we go to such lengths to protect and be gentle with pots and pans, and yet at times we don't do that for one another. Do we treat each other with the same care that we do our things? Do we handle each other gently, checking to see how others are doing? How do we speak to each other? Is a simple question answered with a sarcastic tone? Is it in a positive, protective way or do we bang the pots and pans around? Do we sincerely respect the other in a manner befitting a Christian?
During these past few months, it appears that the world we live in has turned to finger pointing where we only point out the bad the other is doing. We are not taking care of our pots and pans, and I think we are using the wrong utensils -- name calling, degrading remarks, entitlement etc. What has happened to kindness, patience, tolerance for different opinions, gentleness and above all respect? And I don't only mean the politicians -- how about each of us?
The next time you pull out your pots to cook, watch how you handle them. Do you handle your family members, friends, and co-workers the same way? Making soup has given me lots of food for thought.
Till next week,
Sister Theresita