Gospel Reflection: Nov. 3, 2019 – 31st Sunday in Ordinary Time
November 2, 2019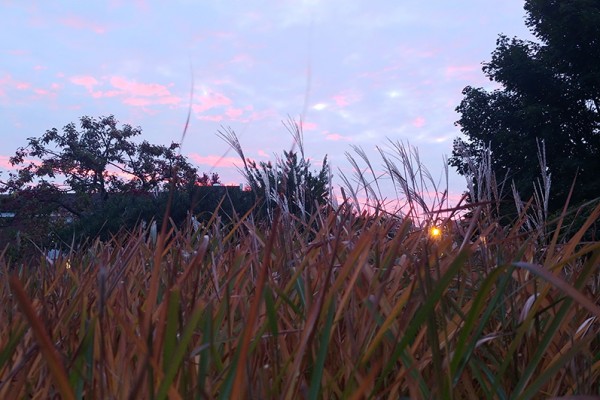 Luke 19:1-10
During this past weekend, I watched the movie Sister Act for the seemingly 100th time. A favorite scene in the movie is where the local teenagers are gathered outside the church and their curiosity is peaked by the music of Sister Mary Clarence's choir singing "Hail, Holy Queen." Tentatively they enter the building and from the pulpit, Msgr. O'Hara warmly invites them to come to the front of the church. In subsequent scenes in the movie, the young people are seen sitting in these front pews.
The Gospel story of Zacchaeus is similar. He learns that Jesus is coming to Jericho but because Zacchaeus is short, he climbs a tree to get a better view. As Jesus approaches, He notices Zacchaeus and invites him to come down. Tentatively, Zacchaeus descends the tree, and then to his surprise, Jesus invites Himself to Zacchaeus' home. Certainly, this did not sit well with the townspeople, since Zacchaeus was a corrupt tax collector. However, Jesus saw something in Zacchaeus that only God can see in a person. He saw the man Zacchaeus could become and affirmed him as a son of Abraham, a child of God.
With that affirmation, Zacchaeus' transformation was dramatic. Not only did Zacchaeus return a large portion of his wealth, but more importantly, he opened himself to receive grace, mercy and forgiveness. Zacchaeus becomes an example of the change that can take place in all our lives as the result of a personal encounter with Jesus.
Blessings during this coming week!
Sister Marcella Louise Wallowicz, CSFN