Healing hearts and minds for families in Texas
November 5, 2019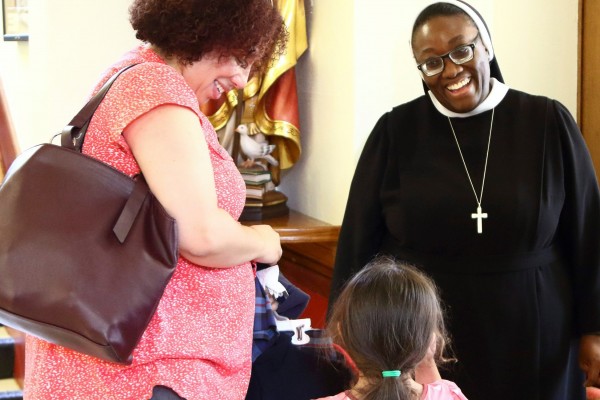 Congratulations to St. Gregory Cathedral School in Tyler, TX, where our very own Sr. Josephine Garrett serves as school counselor. The school recently received a $125,000.00 grant for their Healing Hearts and Minds counseling program. According to the school, "this program is unprecedented in East Texas and serves the St. Gregory Cathedral School community in providing counseling services, behavioral programs, and family support."
Sr. Josephine, St. Gregory's first counselor, collaborated with the school's principal Robin Perry to design the Healing Hearts and Minds program and to apply for the grant.
"The Healing Hearts and Minds program embraces the whole community to strive to provide support to the entire family, not only students," says Sr. Josephine.
Sr. Josephine recently completed her master's degree in clinical mental health counseling at The Chicago School of Professional Psychology, and passed the National Counselor Exam. She is pending receipt of her credentials as a Nationally Certified Counselor, and Texas State Licensed Professional Counselor Intern. St. Gregory is her first ministry as a counselor. Sr. Josephine entered the Sisters of the Holy Family of Nazareth in 2011 and professed her first vows in 2015. On October 2 of this year she began her year of preparation for final vows.
To learn more about the Healing Hearts and Minds program, please visit the school's counseling page at https://stgregory.info/sg/counseling/.