Nov. 20: Wednesday Reflection
November 20, 2019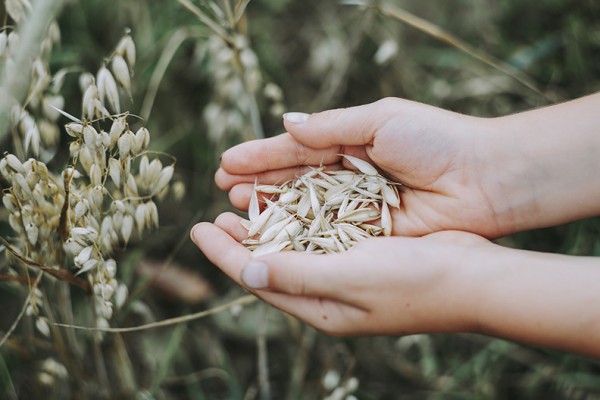 Dear Friends,
As Thanksgiving quickly approaches, I would like to share with you part of a prayer we used during this past weekend:
"This is the time of harvesting fruits, vegetables, and grains of the land. We come together in gratitude for the diversity and richness of what our good earth allows us to grow and produce for creaturely consumption. We also gather in gratitude for what our Creator grows and produces within our interior land, those virtues, and positive qualities we have nurtured in our spirits, following the example of our beloved Foundress Blessed Mary of Jesus the Good Shepherd. An abundance of fruitfulness resides among us. Let us draw encouragement from one another's harvest and rejoice in the maturation of the Holy One's love."
We have so much for which to be grateful. There is a richness that abounds in each of us. Have you ever taken the time to list the greatness that God has placed within you? Sometimes it is easier to see the gifts in others. Yet, we may compare ourselves to others and find ourselves lacking. I am not sure why that is, but I do know that God has gifted each and every one of us, and it is in that diversity that we fill the earth with goodness. But we need all of us. Not one of us is too small or lacking in the area of giftedness. We are children of God and what father does not shower his children with gifts?
Take the time this week to start listing your gifts each day and bring them to your Thanksgiving table. Share it with others and ask them to think about their gifts. I think once you get started you will see you are a boundless supply of giftedness. Be grateful and celebrate it with God, your family, and your friends. Blessings on this week!
Till next week,
Sister Theresita