Nov. 27: Wednesday Reflection
November 27, 2019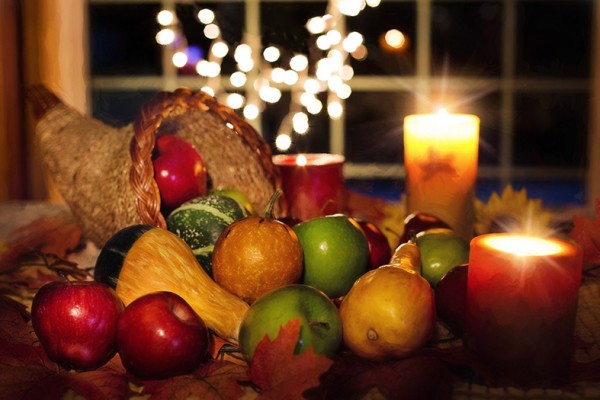 Dear Friends,
Happy Thanksgiving! As I was deciding what to write for this week's reflection, I kept thinking about everything that you and I have in our lives - food to eat, clothes to wear, roads to drive on, electricity to charge our phones, and, most importantly, our faith to share. While life is not perfect and many of us have struggles and challenges, there is so much abundance when we stop and think about it.
This Thanksgiving you might be gathering with family and friends to share a meal and watch some football. You can be grateful for the abundance of food and fellowship, even if there's a family member or two who might be a little challenging. Perhaps you'll be working on Thanksgiving to help support your family. You can be grateful for the abundance of work, even if the paychecks don't seem to stretch far enough sometimes. Or, maybe you'll be spending the day by yourself. You can be grateful for the abundance of peace, quiet, and the beauty of the world around you, even if there is a bit of loneliness. However you spend your Thanksgiving Day, remember to find gratitude for all the blessings in life, even if those blessings are hard to see sometimes.
I asked some of my friends along with students, teachers, and co-workers at Sts. Philip and James Parish in St. James, NY to share some thoughts on what they are most grateful for this Thanksgiving. Here is their "Litany of Gratitude:"
Oh, good and gracious Heavenly Father, we thank you for these many blessings that you bring into our daily lives:
For my dedicated faculty and staff who do so much for our students and school.
For the physical joy of gratitude;
For strength;
For my faith and all it has brought me in my life, at home, school, work, and my community;
For my husband for moving us back to our home;
For my family and for Sts. Philip and James School;
For our pastor, Fr. Tom, and the wonderful staff I am privileged to work with;
For my family and the birth of my three beautiful great nephews;
For the people in my life;
For the ways in which God always births and brings new hope;
For small God winks that happen each day;
For my good health;
For the ability to practice my faith freely;
For all the times my grown children come together and we enjoy the day laughing and making memories;
For the hugs and smiles I get when my grandchildren see me at one of their events;
For good health and the opportunity for medical care;
For the opportunity to serve the poor;
For the ability to appreciate nature, sunrises and sunsets;
For my faith, husband, children, and golden retriever, gasoline in car, eyes to see and legs to carry me, the gift of compassion, and for a toilet -- the small conveniences in life.
And, from the students at Sts. Philip and James School in St. James, NY: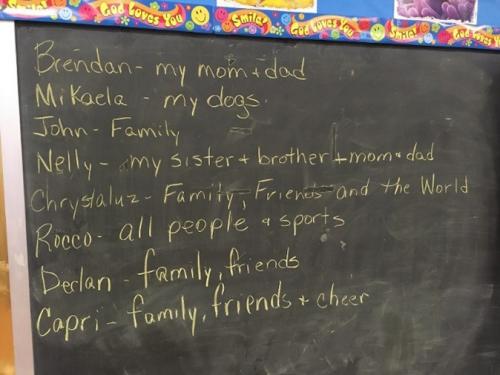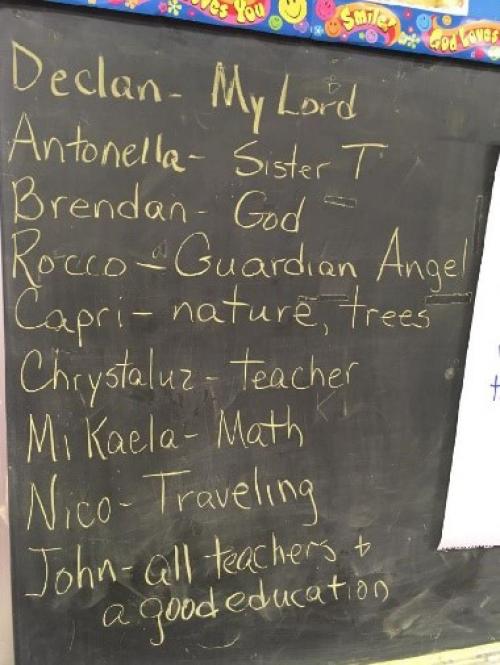 What would you add to the list? For me, I would add each and every one of you and all the joy, light, and love that you bring into the world. Have a Blessed Thanksgiving!
Till next time,
Sister Theresita