Gospel Reflection: December 1, 2019 - 1st Sunday of Advent
November 30, 2019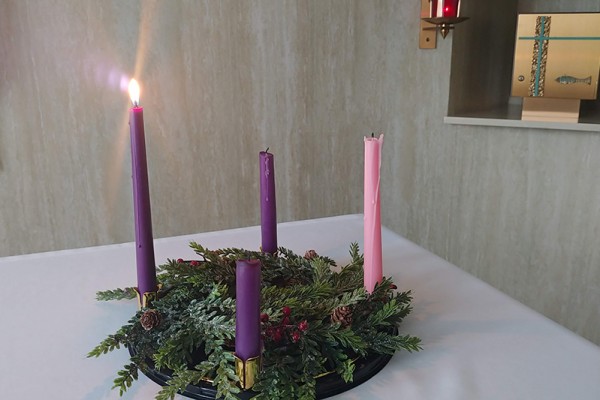 MT 24:37-44
Happy New Year! Yes, the First Sunday of Advent marks the beginning of a new liturgical year. The first door of the Advent calendar is open, Advent Wreath is up and the first violet candle is lit indicating that our time of spiritual preparation for celebrating the birth of our Savior has begun. Of course, commercial entities have been spreading Christmas cheer for quite a while now. Prancing reindeer, jolly elves, Christmas trees and lights, Christmas songs on the radio and the "25+ days till Christmas" movie countdown have been in full swing. Stores have been catering to holiday shoppers for weeks.
In the Gospel, Jesus tells us to be watchful, to be prepared for His coming. It is a reminder more so than a warning meant to instill fear. It is so easy to get caught up in the card writing, gift shopping, present wrapping and office/school/family parties that we forget the essence of the season. If we get lost in the tinsel and trappings, we easily can miss Jesus, the host of this celebration, coming to be with us, and then our celebration would be for nothing.
Christmas is a special time for family and family holiday traditions are important. However, I encourage us this Advent season, amidst the jingle bells, gingerbread houses and the Rudolph and Frosty reruns, to find a daily place of quiet solitude where on a spiritual level we can allow the anticipation for Christmas to grow in our hearts as we prepare to celebrate the coming of Jesus Christ! After all, He is the reason for the season!
Blessings on our preparations to greet the King of Kings!
Sister Marcella Louise Wallowicz CSFN