Gospel Reflection: Dec. 29, 2019 – Feast of the Holy Family
December 28, 2019
MT 2:13-15, 19-23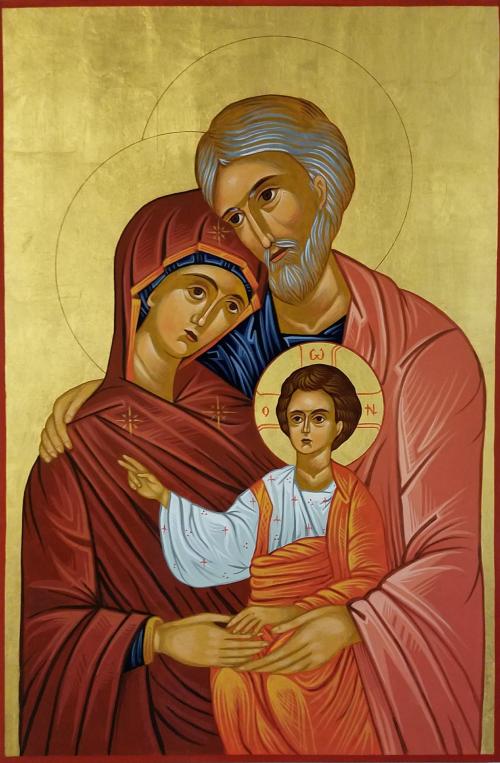 The Holy Family is called "holy" because each member was indeed very holy. Each of them worked hard to obey God and to be close to Him. Jesus was the Son of the Creator, our Father in Heaven. Mary said "yes" to God, the Father, and she accepted the role of being the mother of His only Son, Jesus. Joseph endured many hardships to complete the work God gave him to do. Joseph had to show ultimate trust and obedience to accept Mary into his home. He took a leap of faith and followed the instructions of a dream. Imagine how this type of scene would look in today's world!
Every family has the potential and power to become holy as was the Holy Family, our models for today. It takes a sincere daily response to God's grace and guidance! It requires including His message and His example in the events of everyday. Taking time to pray and turning things over to God in the midst of hardships and tough times are the way to holiness and wholeness. On the eve of a new year and a new beginning, let us dedicate ourselves to become just a little more like Jesus, Mary and Joseph! Like Mary and Joseph, let us open our hearts more and more to the reception of Jesus and His promises in all we think, do and say.
O Holy Family, bless and protect all the families of the world. Safeguard their unity, fidelity, integrity and dignity!
Blessings on the New Year, 2020!
Sister Diane Marie Corrado, CSFN
The photo is of an icon written by Sr. Hanna Paradowska, CSFN.