Gospel Reflection: Dec. 22, 2019 – 4th Sunday of Advent
December 21, 2019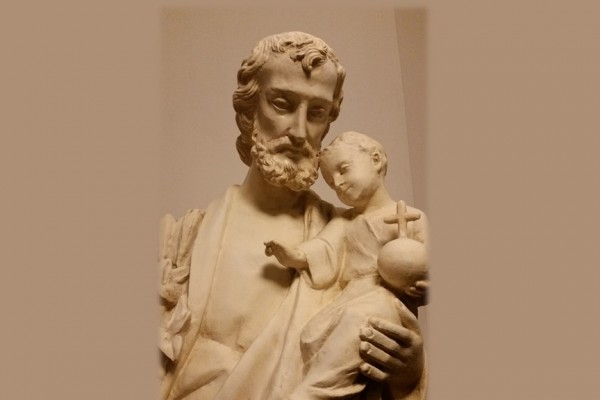 Matthew 1:18-24
This week, we hear about life-altering choices, trust in the midst of confusion and relying on others to help us as we face struggles. In some ways, Joseph's dilemma is not unlike some in our own lives; there are times when we are asked to place our trust completely in the God who calls us. We are asked to choose a path of total reliance on God, as Joseph did.
Much of Advent, and life, is about choices – often choices between two goods. Joseph had every right to leave Mary behind and find another with whom to share his life. He could have had a perfectly happy life as a husband and father to another, without neighbors judging a pregnancy before marriage. Yet he chose to say yes to God, to journey with Mary and be a guide and mentor to the Messiah. He chose to change the course of history for all the world and we are eternally grateful for that choice.
Choices – in some ways they define our character and give us direction. It is by the choices we make, big and little, that others know who we are – that WE know who we are.
Advent is a special liturgical season that comes around every year, a time set aside to prepare for the coming of Christ. But we don't just prepare to meet God over a period of four weeks a year. All of life is a preparation for that indescribable moment when we will meet our God and finally realize that we are loved beyond measure. We are called to be an Advent People at all times. It is about our choices, every day and in every way.
Sister Danielle Jacob, CSFN