Jan. 30: Wednesday Reflection
January 29, 2020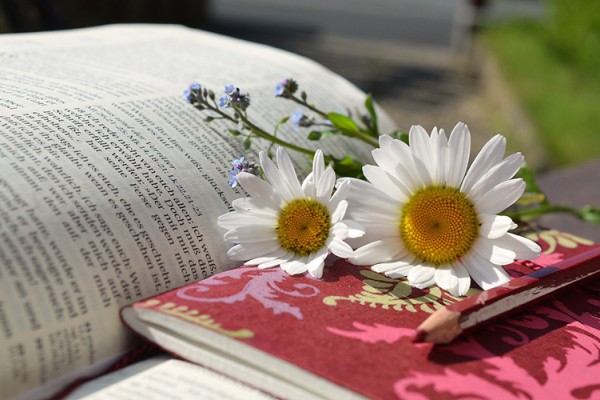 Dear Friends,
This past week's reading and celebration of Word of God Sunday combined to make a powerful message that we all may need time to unravel. What was your takeaway from what you heard, read, and experienced?
Besides hearing a good homily and experiencing and reverencing the Gospels, I had the opportunity to hear Bishop Emil Wcela speak on the subject at St. John the Evangelist Church in Riverhead, NY. He left us with three thoughts: we need to TRUST the Word, RESPECT the Word and LISTEN to the Word. With each of those he shared how powerful the Word is.
Interestingly enough, the Sunday's Gospel is about the call of Peter and Andrew, James and John. Notice how powerful the Word of God is. The simple fishermen left all they knew and followed Jesus. Did they trust the Word, respect it, and listen to it? I think so. They truly trusted it as they had no idea what they were getting into. They learned to respect it as they came to know more about Jesus and who he was, thus helping them to listen to what was being said and lived by Jesus. They were learning to become fishers of men.
What about us? Do we hear the call of God in our lives? It could be when we are trying to make an important life decision or helping a friend or just deciding how we can be our best self each day. Do we trust the power of God in that Word? Can we believe that he is forever faithful? Can we listen with an open mind or do we need to have control of the situations?
Each of us has the daily opportunity to break open God's Word and respect the message that it holds in store for us. Are we willing to leave behind our "nets" as our newly called Apostles did? Sounds like they did it without much discussion or hesitation. Can we do that? What nets might we need to leave behind so that we can follow Jesus, the Word of God?
Perhaps it is the net of complaining or holding grudges or gossiping. What about needing to have control of situations in our life? Or ruining someone's reputation because we don't know the whole story? I truly believe we have so many nets that we can leave at the shore, but can we let go of our grip on them? They are familiar and within our comfort zone. Are we as free as the soon to be Apostles and ready to leave all to answer the call of the Word of God? Each of us needs to answer that in our own time and space.
My prayer is that you find time this week to do so. If you haven't already, take the time to TRUST the Word, RESPECT the Word and LISTEN to the Word. Blessings.
Till next week,
Sister Theresita