Renewed radiance beneath the ashes
February 27, 2020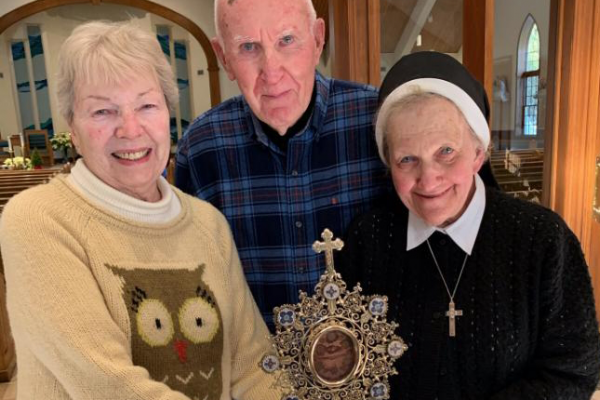 As remembered and told by Sr. Agnese Palczynski, CSFN
It was October 14, 1979. Msgr. John Fagan, director of Little Flower Children and Family Services, a not-for-profit organization established in 1930 to care for children needs on Long Island, was celebrating Mass for the residents of Little Flower and our sisters who ministered there. Unknown to them, a devastating fire had started in one of the cottages that housed the children.
Several area fire departments responded to the emergency only to discover a lack of fire hydrants on the grounds. The fire spread quickly and burned three of the cottages. The fire, according to the Wading River, NY Fire Department, was one of the area's "most memorable" structure fires.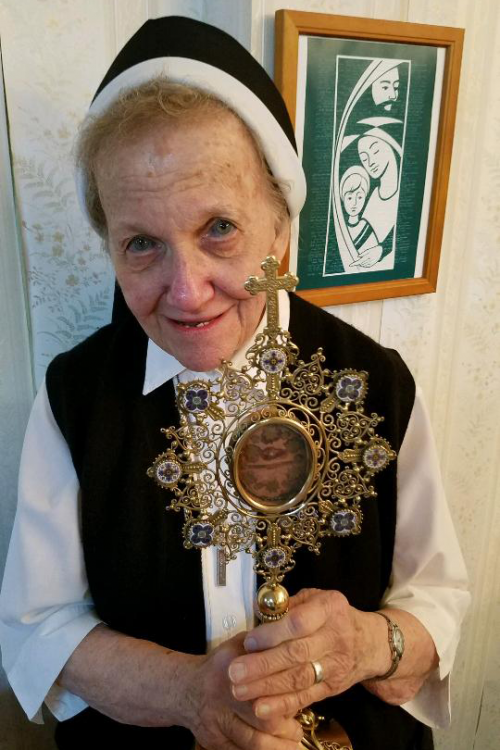 Mass ended and Msgr. Fagan realized what was going on. He took the reliquary of St. Therese of the Child Jesus (St. Therese of Lisieux) which had been brought from France by Msgr, Bernard Quinn, founder of Little Flower, and began walking through the still burning cottages. For whatever reason, at one point Msgr. Fagan dropped the reliquary and there the fire stopped. No one was hurt. The children were relocated safely.
The reliquary itself was badly charred, and efforts to refurbish it were futile. It was agreed to leave the reliquary in its charred condition and to place it in our sisters' chapel on the Little Flower campus.
On Christmas Eve 2019, Clare Storms and her son Kevin brought gifts for our sisters who live at Little Flower. Sr. Agnese Palczynski invited Clare and Kevin to pray at the crib in the chapel. She also related the story of the charred reliquary. Kevin happens to be an expert in working with metals and asked if he might try to restore the reliquary to its original beauty.
Thanks to the generous restoration work of Kevin, the reliquary of St. Therese, Little Flower, is once again radiant and beautiful in our sisters' chapel.
Pictured: Clare Storms and her husband with Sr. Agnese and the restored reliquary.