Scripture Reflection: March 8, 2020 – 2nd Sunday in Lent
March 7, 2020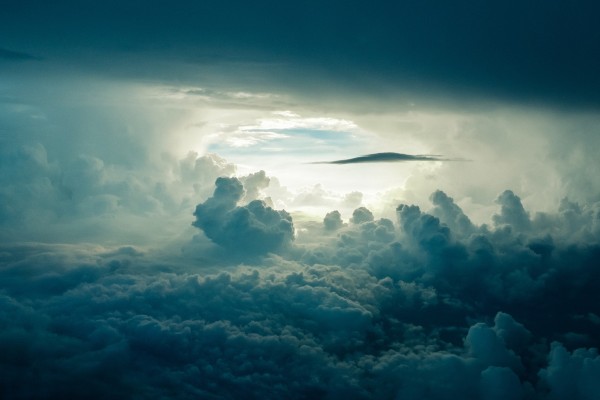 Genesis 12:1-4A
PS 33:4-5, 18-19, 20, 22
2 Timothy 1:8B-10
Matthew 17:1-9
On this 2nd Sunday of Lent, we reflect on the initial call from God to our father in faith, Abraham. In hearing the invitation of God to leave the familiar to an unfamiliar land that God will show him, Abram went as the God commanded. Although not mentioned in this week's readings, we know that as Abram's journey continues, he will meet with this "unfamiliar land" as he prepares to sacrifice his son, Isaac, at God's biding. Using our imagination, we can hear Abraham's sigh of relief when recognizing his fidelity, God releases him from sacrificing his son and provides a ready lamb for the sacrifice.
We witness this faith journey continuing in the gospel. Grounded in the faith of their forefathers, Peter, James and John follow the lead of Jesus and ascend Mt. Tabor. Along with the three apostles, we too are invited to observe the Transfiguration and participate in this graced, yet unfamiliar, moment. We hear the words of the Father, "This is my beloved Son, with whom I am well pleased, listen to him." And we know that this Beloved Son, this Lamb of God, will be sacrificed—an act of love for all of us, personally.
The faith journey begun with Abraham and renewed throughout the scripture continues in each of our lives. During this Lenten season we must take time to pray and reflect on these profound scripture passages. Are we being called to unfamiliar, yet graced moments in following Jesus? What change of heart is asked of us personally as we are present to God's word? Our initial response may be: "Lord, let your mercy be on us, as we place our trust in you." "Lord, let your mercy be on us, as we, like Abram, like Isaac, like Peter, James and John, like Jesus, your beloved son, place our trust in you." Trust is foundational to all relationships in the journey of faith and of life.
Please note that we celebrate Catholic Sisters Week from March 8 until March 14. This second Sunday of Lent falls at the beginning of this celebrated week. As we look at these passages, we affirm that these sacred texts have been prayed many times before by many Catholic Sisters as the source and support of their journeys in faith even until today. Please join in this prayer for and with the Catholic Sisters, whom you may know or don't know, during this special week of commemoration in our country.
Sister Geraldine Wodarczyk, CSFN