March 18: Wednesday Reflection
March 18, 2020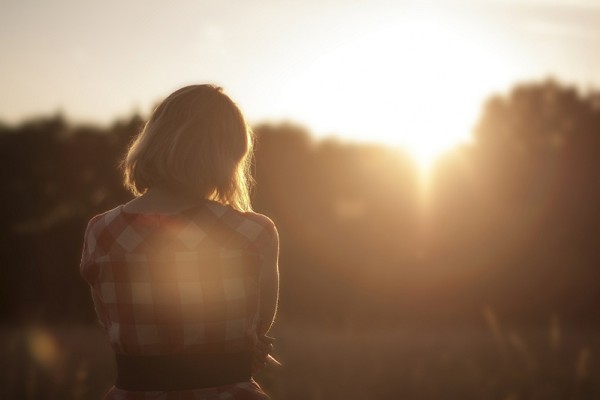 Dear Friends,
There are not too many other things I like more than watching a good movie, so as I was reflecting on this coming weekend's readings, I turned to my movie lectionary Lights, Camera…Faith for some inspiration. The "Miracle Worker" was the movie they lined up with the reading of John 9:1-41. It made me want to view the movie again.
If you recall, the movie is about the life of Helen Keller and her teacher Anne Sullivan. This powerful film is both austere and melodramatic. One might say that it is one of coming to know the "fullness of life." Although it is the life story of Helen Keller, who is blind and deaf, the real miracle worker is Anne Sullivan. Anne can be seen as the Jesus figure. Although she is not able to give sight to Helen (like Jesus did for the man born blind), she teaches Helen to communicate and understand her surroundings. Being with and teaching Helen is a very arduous task, yet Anne does not give up. She continues with great compassion yet firmness to help Helen become human again. Anne through tough love helps Helen to see with different eyes and empowers her to be an example for others that all can live a full life. Didn't Jesus come so we could have life to the fullest?
Like the man born blind, Jesus reaches out to us to help show the presence of God in our lives. Jesus also sticks by us when we are challenged and may lack understanding of what is going on around us. As the man born blind is questioned and asked to explain himself and what has happened, we may sometime find ourselves in situations where our faith is questioned. There may also be times that we are blind to what is happening around us and like Helen (pre conversion) be totally self-absorbed -- no one else matters.
The one constant and compassionate factor in our lives is Jesus. Just as Anne never gave up on Helen, Jesus NEVER gives up on us (although the opposite may sometimes be true). In both cases, the individuals are given sight to the heart and the world becomes a different place. Do I have any blind spots, lack of awareness, self-absorption, or lack of understand that might be hindering the growth of my faith life?
Wayne Muller said that "through the eyes of Love, almost anything can become as beautiful as it is." Why not try during this week to see with new eyes present situations and those around us. May compassion and understanding be your guides.
Till next week,
Sister Theresita Donach
During these different times, we invite you to be a part of our Facebook group "CSFN Prayers for Love and Hope," a place for those who would like to pray with us during this time of social distancing. Each member of this group brings his or her intentions to this circle