The new normal
March 27, 2020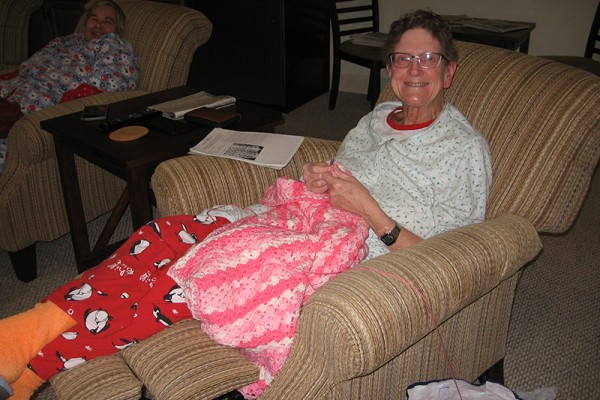 By Sr. Xavier Kozubal, CSFN
With the mandate to self-isolate, avoid being in groups and not go to our jobs, we find ourselves in a unique situation. We have free time that we're not accustomed to. We're also anxious about the spread of the coronavirus.
If we feel alone, we can reach out by phone to family, friends, and neighbors. If we feel stressed, exercise can help. Also to calm down we can try to relax by visualizing ourselves in a peaceful place and taking slow deep breaths. We can think of a phrase like "All shall be well" or "Lord, have mercy" and synchronize it with our breathing.
Some things we can do with free time:
listen to music
journal our feelings
exercise
reach out and call someone
try a new recipe
organize our files
write a letter
meditate or pray
work on a puzzle
read a book
Above all we have to admit that we are powerless over the situation and turn it over to our Higher Power. Some things are not in our control. We would like to be able to do something, but we are in a new normal and are at a loss for what to do. Now is the time simply to pray and breathe.
Sr. Xavier earned a PhD in Human Development from the University of Maryland in 1975. She writes a monthly wellness column for CSFNs in the U.S. province. She entered the Sisters of the Holy Family of Nazareth in 1960.
Photo: Sr. Susan Therese Rojek, CSFN, using her shelter-in-place free time to crochet in the evening.