Holy Family Institute offers phone and video counseling services to new and existing patients in Western Pennsylvania
March 27, 2020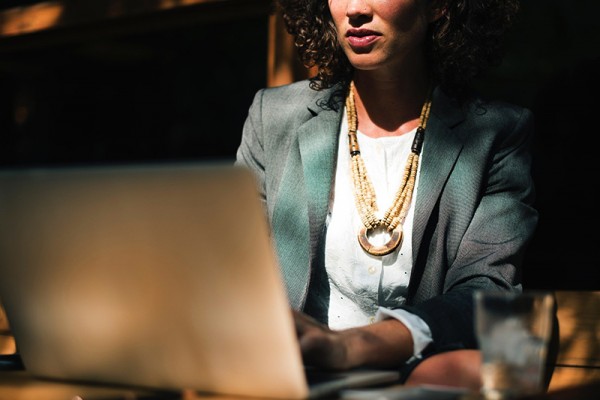 While Western Pennsylvanians practice social distancing and stay at home to help prevent the spread of COVID-19, residents who depend on treatment for mental health disorders or addiction may be missing out on vital, in-person counseling appointments. For this reason, Holy Family Institute (HFI) announced that it has launched a telehealth service so that it can continue providing medically necessary behavioral health services to those in need in Western Pennsylvania. In place of in-person appointments, counselors and clients will be able to connect virtually through a variety of available platforms such as Skype and Facebook, or even through a telephone call.
"When the [Pennsylvania] State Department of Human Services expanded behavioral health services to include telehealth, we knew we had to get on board," says Sr. Linda Yankoski, CSFN, President and CEO of HFI. "We have many patients who depend on these counseling sessions that we knew we had to help during this difficult time. Isolation can make some needs even more acute; they need us now more than ever, and we have capacity to welcome new clients."
Programs that will use the service include HFI's counseling programs for substance use disorder and gambling addiction, mental health disorders, and its Family-Focused program for families impacted by serious emotional and behavioral issues, including depression, ADHD, and anxiety.
HFI's new telehealth option will be used by all on its counseling team, keeping appointments often at a patient's regular time, from the safety of their homes.
If you are in the Pittsburgh area, learn more and sign up for counseling at: https://www.hfi-pgh.org/mental-health-services/
###
About Holy Family Institute: Holy Family Institute is a sponsored ministry of the Sisters of the Holy Family of Nazareth. HFI's mission to empower children and families to lead responsible lives and develop healthy and meaningful relationships built on faith, hope, and love, drives the organization to help everyone who comes to its door. Founded in 1900 by the Sisters of the Holy Family of Nazareth as an orphanage for children, HFI has evolved as a devoted social services provider for the Pittsburgh region, helping individuals and families receive services or access resources that will assist them in meeting immediate and long-term needs for a better, sustainable future. More than 20 programs include mental health, behavioral health, early intervention, specialized learning, community-based family support services, substance abuse and addiction counseling, safe child visits, and energy assistance. The Institute serves individuals and families in homes, schools, and nine neighborhood centers in Allegheny, Indiana, Beaver, Armstrong and Butler counties in Western Pennsylvania. Visit http://www.hfi-pgh.org for more information.