Sr. Barbara Jean Wojnicki's response to the Florida tragedy
February 20, 2018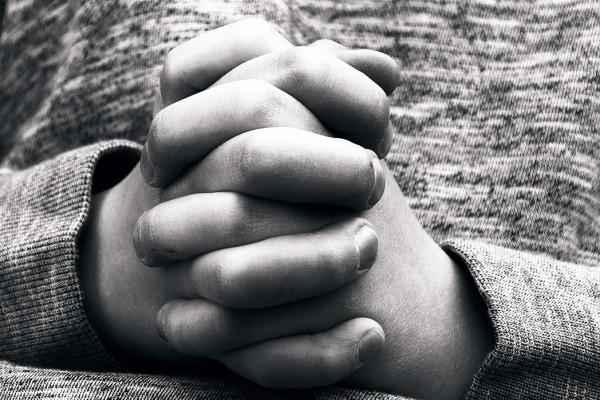 Dear Friends of Nazareth,
As I watched the news reports of yet another school shooting, many questions kept coming to my heart: Why children? Why have these precious, innocent lives – lives created in the image and likeness of God – become targets of senseless violence and hate? Why has this disregard for human life been allowed to continue?
I believe part of the problem rests in our complacency with violence. We have become desensitized to the many ways we harm with our words, our hands and our weapons. When abhorrent tragedies occur and more children are killed, we express outrage one day. The next day we have returned to our regular routines and our regular lives, not taking substantive action to change. We are accepting the unacceptable and becoming blind to the physical, social, moral, spiritual and psychological poverties of our world.
We must go deeper!
Our Mother Foundress, Blessed Mary of Jesus the Good Shepherd (Frances Siedliska), wrote in 1901, "So frequently, our judgements about matters are so shallow!" We must no longer settle for shallow judgements that fail to address the deep wounds of our society. We must dig deeper to examine how we each can contribute to preserving the dignity of life, how we each have a responsibility to keep our children safe, and how we each much stop harming and start loving each other.
As Sisters of the Holy Family of Nazareth, our mission calls us to create "communities of love and hope which celebrate the oneness of the human family." We do this through faithful listening, finding God in the everyday and loving relationships among ourselves and among the families with whom we minister.
In the wake of last week's deaths, I urge each of us, and our nation as a whole, to commit to building communities of love and hope by listening to one another and to God, by seeking God in each encounter of our daily lives and by creating loving relationships with our families, our friends, our coworkers, and, most especially, with those with whom we struggle.
On the edges of society and, perhaps even, in our own homes or our neighbors' homes, families face daily battles with violence, with mental illness, with addiction, and with hopelessness. We must ask ourselves: How can we bring courage, hope and love to those very people whose needs are most urgent? How can we bring peace to those who raise their words and their weapons in hateful desperation?
Watching funeral after funeral on television, I am reminded of our Mother Foundress' words: "…let us always remember to let love cover all injuries and sufferings."
Please pray with us for all those harmed by gun violence, for all families who need help for visible and hidden struggles, for our country to find healing and for our legislators to enact laws that will help put an end to the destruction of innocent lives. Then, take action! I encourage you to write to your congressperson and demand changes that will ensure human life is preserved and valued. I, also, ask you to make those same changes in your home and in your neighborhood. This week, next week and throughout your life, make time to help someone who may be in desperate need of your love and kind words.
In JMJ,
Sr. Barbara Jean Wojnicki
Provincial Superior, Holy Family Province