Gospel Reflection: April 19, 2020 – 2nd Sunday of Easter – Divine Mercy Sunday
April 18, 2020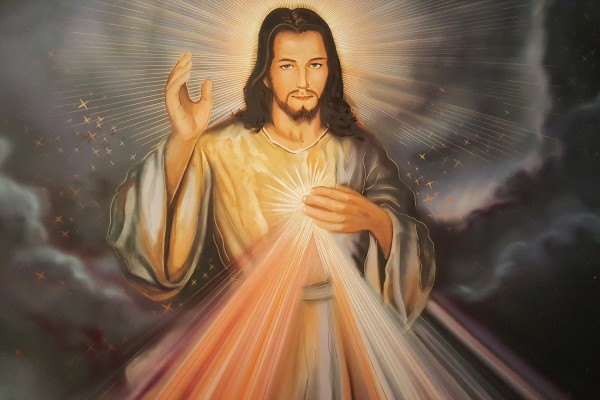 JN 20:19-31
Our Risen Lord greeted the Apostles in the locked Upper Room with "Peace be with you!" Be with you, that is, remain in you, dwell within you...live in you...surround you.
Our times are so unstable, anxious and unpredictable as never before. Peace is so lacking. Hearts are broken, thousands have died, and promises are forgotten...frustrations abound and anxiety many times dominates our actions each day. Where is the peace our Risen Lord speaks of and gives as gift to each one of us? It dwells within each of our souls and hearts if we but "Give Peace a Chance" as the song says and make an effort to permit this peace to surround our homes, hearts, and working places.
Allowing Jesus to live in us, dwell in us, abide in us, brings us the gift of peace and we then can enable others to become peaceful people – abiding in the calmness of God's heart.
Today is the Feast of the Mercy of God.
"Mercy towards a human life in a state of need is the true face of love" (Pope Francis). In the past several months, the human life in a state of need, is the world that has been in a state of unrest and frustration and in many cases – depression. The spirit of the soul of the world experienced a crushing blow.
This did not keep the world down and out, for our Risen Lord brought new life into this world. His mercy and compassion abounded as people - no matter their race, color, religion or life style found ways to help each other.
All over this great and blessed planet we live on, signs of peace, joy and love were not only seen, but lived in reality. And this can easily be viewed on TV. Pope Francis also said that the "Face of God is Mercy." Yes, we are in a state of need everywhere and people have responded in hundreds of ways. Because they have seen the 'face of God' in each other. May peace within be upon all the people of the earth.
Sister Celeste Hupert, CSFN