Gospel Reflection: April 26, 2020 – 3rd Sunday of Easter
April 25, 2020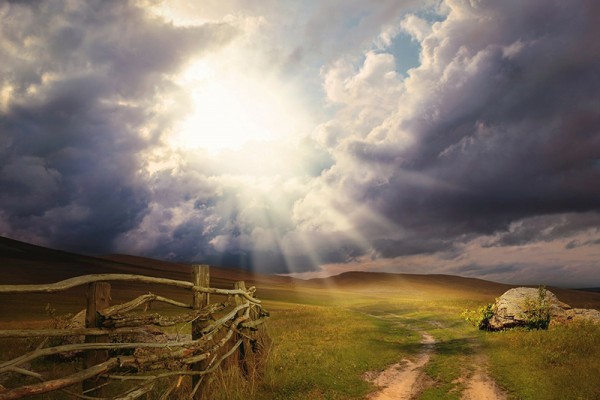 LK 24:13-35
The narration of Jesus on the Road to Emmaus illustrates how hard Jesus works to make His disciples aware of His wonderful presence; and this story holds such a magnificent application for us in the world of today. The disciples, like all of us, had heard the predictions that the Messiah would have to suffer and that, after three days, He would rise. The Risen Jesus walked with them as He walks with us now. At first, they didn't recognize Him nor anything about His being their friend who was crucified. We might ask ourselves the same question: Do we/I recognize Jesus right beside us/me? Do I feel His mercy, compassion, love and strength?
Each time we celebrate Mass, we celebrate the Liturgy of the Eucharist. Perhaps our being removed from the experience of Mass for the past several weeks and even through the celebration of Holy Week and Easter, 2020 helps us identify strongly with the Disciples on the ROAD TO EMMAUS. We look for our hearts to burn within us! We yearn for Jesus to come to us in the reception of Holy Communion. We anticipate the day(s) of great joy when we can participate in Mass every week, every day ONCE AGAIN!
Rest assured that we are always near the Lord and that He never leaves us. He has not left us during the coronavirus pandemic. He has not left us during our dessert experience of not being able to attend Mass and receive Holy Communion. He has not left us through these days of questions, worries and fears.
Jesus meets us wherever we are on our own personal ROAD to EMMAUS or to WHEREVER we walk with HIM. Happy Easter Season! Alleluia! He is truly RISEN!
Sister Diane Marie Corrado, CSFN