Coping during the pandemic: a conversation with Sr. Josephine Garrett
May 7, 2020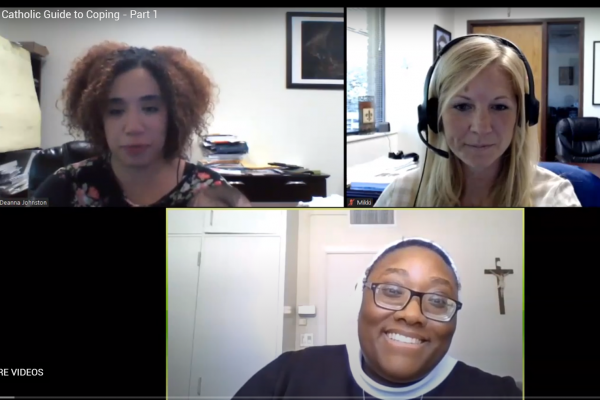 St. Philip Institute of Catechesis and Evangelization in the Diocese of Tyler, TX recently invited our Sr. Josephine Garrett to be part of their two part video series "Catholic Guide to Coping." Sr. Josephine, in conversation with Deanna Johnston, director of family life, and Mikki Sciba, catechetical specialist, talks about coping plans during this time of uncertainty.
The videos are available here along with handouts to download.
Would you like our sisters to pray for your intentions? Send us a prayer request.