Unite with us in prayer June 1
May 28, 2020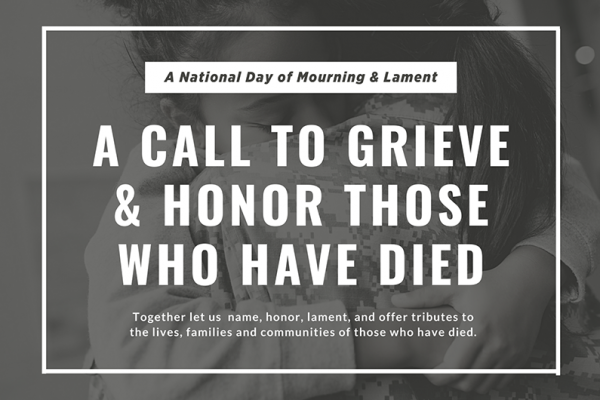 The Sisters of the Holy Family of Nazareth, along with the Leadership Conference of Women Religious (LCWR), invite you to pause at noon your local time on June 1 to remember the over 100,000 people in the U.S. who have died from Covid-19.
Faith leaders from across the country are calling for all people to spend time this weekend lamenting and mourning these deaths. Join with us as we pray for the healing of all the families impacted by this health and economic crisis and for the healing of our nation from the injustices this pandemic has revealed.
Together, we pray:
O Holy Family, bless and protect all the families of the world, safeguard their unity, fidelity, integrity, and dignity. Enable them to live according to God's law that they may fulfill their sublime vocation. May their lives be a reflection of yours and may they enjoy your presence forever in heaven.