Send us your photos for International Archives Week, June 8 – 14
May 29, 2020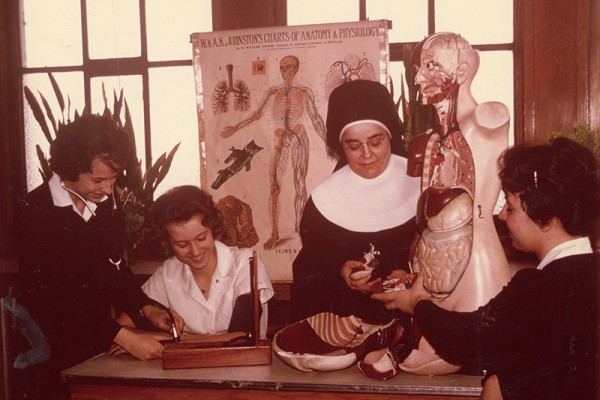 During these different days, after you have watched all you can on Netflix and exhausted your tolerance for Zoom calls, you may have started sorting through your personal archives -- those boxes in the attic or basement filled with mementos from the past. Or maybe you were looking through all the digital files on your computer or smartphone. If during your sorting you have come across photos of our sisters -- perhaps an aunt, a teacher, a friend – we would like to invite you to share them with us during International Archives Week, June 8 – 14.
International Archives Week is organized by the International Council on Archives (ICA) to bring attention to the essential roles of archivists and information professionals in the knowledge societies of the 21st century. ICA's mission is to work for the protection and enhancement of the memory of the world. Our provincial archivist, Sr. Rebecca Sullivan, will catalog the photos you send and preserve them in our archives. We will share some of the photos on our Facebook page during International Archives Week.
When you send photos, please include the following information:
When was the photo taken (approximately)?
Where was the photo taken (if known)?
Who is in the photo (if known)?
Ways to send us photos:
If the photo is not yet in a digital form, scan the photo (or take a digital photo of the photo) and send it by email to info@nazarethcsfn.org. (There are various scanning apps available for your smartphone through Google Play or the App Store to assist you.)
You may also mail the photo to us. Please only send photos that you are willing to part with. PHOTOS WILL NOT BE RETURNED and will become part of our permanent archive collection. Please send photos to:
Sr. Angela Szczawinska
Sisters of the Holy Family of Nazareth
310 N River Rd
Des Plaines, IL 60016
For the safety and protection of everyone during this pandemic, we cannot accept in-person drop-offs. Thank you for your understanding.