Gospel Reflection: July 19, 2020, 16th Sunday in Ordinary Time
July 18, 2020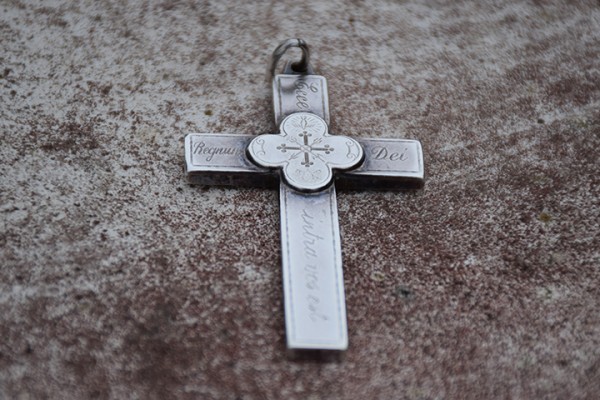 Matthew 13:24-43 - another look at the Kingdom!
"The Kingdom of Heaven is like…" And Jesus goes on to teach us what the Kingdom of God is like in the next three parables in this Sunday's Gospel...and answering: What is the Kingdom? Where is this Kingdom? Who belongs to this Kingdom? Together with Jesus, I invite you to another understanding of God's Kingdom.
The word 'Kingdom' is used about eighty times in the New Testament and it is used interchangeably with the Kingdom of God. Scripture scholars tell us that there is no difference between the two phrases, that the concept meaning is the same with different aspects. Most important is that Jesus utilizes this phrase as a teaching tool to help us understand that we are all invited to the Kingdom of God. And that all of us because we are family of God, living on this our common earth home, are in the words of a scholarly friend of mine, living within the' Kindom'of God and God within each of us. Kindom - as related to family.
It can be confusing at times when we read that: "the Kingdom of God is within you", or "Your Kingdom come." or "the Kingdom of God is near." As an example, when Matthew uses "The Kingdom of Heaven," he is honoring and being sensitive to the Jewish people who never pronounce the name of God.
Mother Mary Frances Siedliska, foundress of the Sisters of the Holy Family of Nazareth, had the words: "The Kingdom come" inscribed on the crosses the sisters wear as a reminder that God is within each one of us.
Richard Rohr "Jesus' Plan for a New World: Sermon on the Mount" asks if we "ever met at least one 'Kingdom person' in our life. Kingdom people, Rohr says, are "anchored by their awareness of God's love deep within them and deep within everyone else, too. They happily live on a level where God has come to 'pitch his tent' among all of us."
What is the Kingdom of God? It is the family of God on earth. Where is the Kingdom? It is within you, me, everyone. Who belongs to this Kingdom? By invitation of Jesus: All of us belong to the family, the Kindom of God. Welcome to the Kingdom! Welcome to the Kindom!
Sister Celeste Hupert, CSFN
Picture: CSFN profession cross with the inscription in Latin, "Ecce Regum Dei intra vos est" (the Kingdom of God is within you). Photo credit: Sr. Vianneya Zadluzna, CSFN.