Gospel Reflection: August 2, 2020 - 18th Sunday in Ordinary Time
August 1, 2020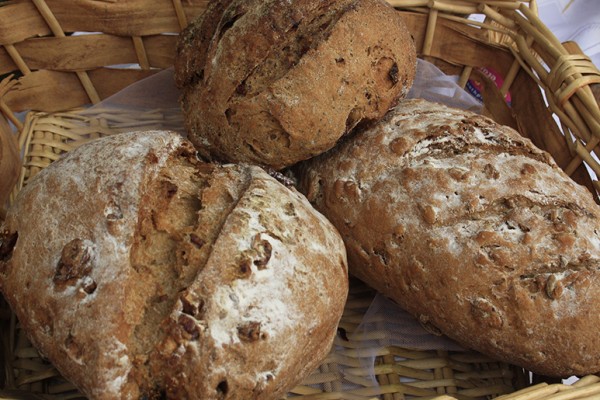 Matthew 14:13-21
The Gospel narrative begins with Jesus seeking a place of rest and quiet to be restored physically. Yet, the crowds managed to find Him in that deserted place. His brief respite was followed by healings for those that sought Him. Jesus is never outdone in His remarkable generosity to be present with those seeking Him. Attentive to the need for physical sustenance on the journey home, Jesus challenges His disciples to feed the crowd. They had little money. The available resources were scant: Two loaves and five fishes. The Gospel narrative goes on to say that once the crowd was satiated and the leftovers collected, there were 12 baskets full.
The Gospel does not describe exactly how the food was multiplied for the hungry crowd other than Jesus prayed. Perhaps, naively, we picture Jesus waving something akin to a magic wand over the few loaves and fishes and "presto!" a humongous amount of food appeared. Considering how we as a culture would not dream of going on a car trip without a requisite bag of snacks, it would seem feasible that many in the crowd did have food. But were they willing to share it? Jesus prayed for food to satisfy the hungry. Although I am not a biblical scholar, I rather liken this episode to the story Stone Soup. In this story hungry strangers convince townspeople to contribute a small amount of their food in order to make a meal for everyone to share and enjoy. While distributing their meager rations, did the disciples encourage a sharing of resources from the throng? Could the resulting miraculous abundance of food have been the result of people opening their hearts and lunch boxes?
Are there possessions we are holding on to? The moral is that although God gives us many resources and talents, we need to share these and share them generously. However, there is always the question in the back of our mind: "Will there be enough for me?" The answer is a resounding "Yes." It is noted in the Gospel account that there were many baskets of leftovers. God is never outdone in generosity.
Sister Marcella Louise Wallowicz CSFN