Sept. 30: Wednesday Reflection
September 30, 2020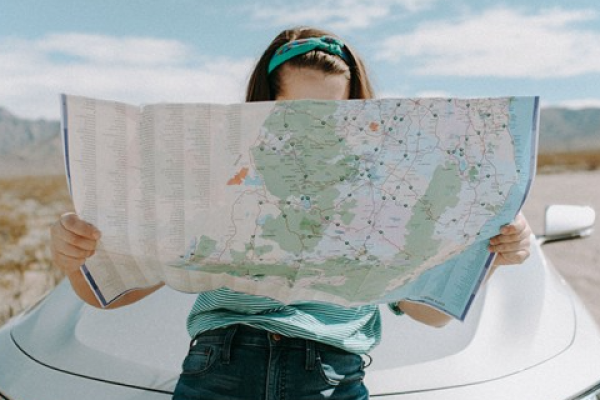 Dear Friends,
Often people ask how I come up with a thought every week to share. My answer is God sends some word in one form or another. It may be a quote or a sign on the highway or an inspiring homily. Believe me, I couldn't do it on my own. Sometimes it may be a little hard to recognize but eventually God wins out.
That is why I am happy to share with you some thoughts that our Sr. Marcelina Mikulska wrote for our Nazareth Connections magazine in her article "Adventures with God: A Reflection on Covid-19." Her reflection got me thinking about how today we can get caught up in the idea that this experience of isolation, loss, anxiety, and uncertainness are new to our society. Sr. Marcelina writes, "For many, this confusing time is a spiritual battle and a search for truth." She continues, "Jesus didn't need to change his heart; yet he went into the desert…Jesus calls us to the desolate places of our hearts."
I especially love the section in the article that talks about our Mother Foundress, Blessed Mary of Jesus the Good Shepherd (Frances Siedliska). Sr. Marcelina explains, "For a long time she was bedridden and prayed before the Eucharist from a little window of her room… In all probability, she may have felt like she was experiencing a quarantine, such as we have experienced during shelter-in-place orders."
I am also inspired by what Sr. Marcelina wrote regarding our Martyred Sisters, Blessed Mary Stella and her Ten Companions, who were killed during World War II. She says, "The long hours after their arrest, the night prayer on the floor of the Commissariat's cold and damp basement, and the morning walk to the place of their execution on August 1, 1943 must have seemed like an eternity. Certainly, it must have seemed much longer than our current lockdowns."
Why do I share this? Perhaps what I am trying to emphasize is the fact that people before us have experienced similar things in their lives. We can learn from their experiences and the graces they share with us. Today, can we look at our challenging times as an adventure with God? We have an opportunity to change our hearts. We are called to continue on our mission in life no matter what challenges we may face, knowing in faith that God is always with us as we grow and change.
When things get you down this week, try to find opportunities in the face of the obstacles. And, remember that God will not abandon you!
Till next week,
Sister Theresita
P.S. Sr. Marcelina's article begins on page six in our most recent issue of Nazareth Connections. Read it online by going to our Publications page.